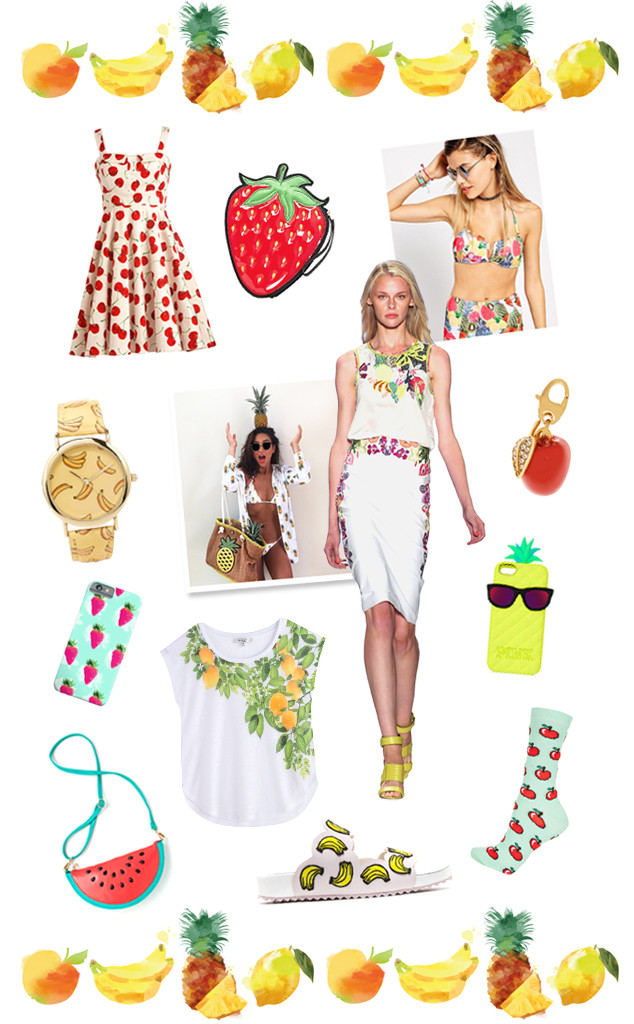 By now we all know that springtime florals aren't exactly groundbreaking. Which is why around this time of year, it seems everyone is on the hunt for the next big print. And right now that must-have pattern seems to be fruit. All types of juicy fruit.
Yes, the fashion industry is going bananas for well, bananas, strawberries, watermelon, lemons and you get the idea—anything in that food category.
So we cherry picked the best items and accessories on the farmer's market—including Tori Burch's pineapple collection and a citrus tee from the Milly for DesigNation lunch.
So go on a health kick this spring or at least get a little taste of the trend.
ModCloth Pull Up a Cherry dress in white, $65
New Look Strawberry clutch, $23
Jaded London tropical fruit bandeau bikini top, $39
Asos banana watch, $36
Tori Burch Mira Bikini & Mira Beach shirt (seen on Shay Mitchell), $440
Kate Spade New York Big Apple charm, $32
Society 6 iPhone case in watercolor strawberry, $35
MILLY for DesigNation shirt tail hem tee, $40 (available at Kohl's in April)
Victoria's Secret Pink Soft iPhone 5 case, $20
ModCloth Forever Fruitful bag, $45
Sophia Webster Becky sandals, $350