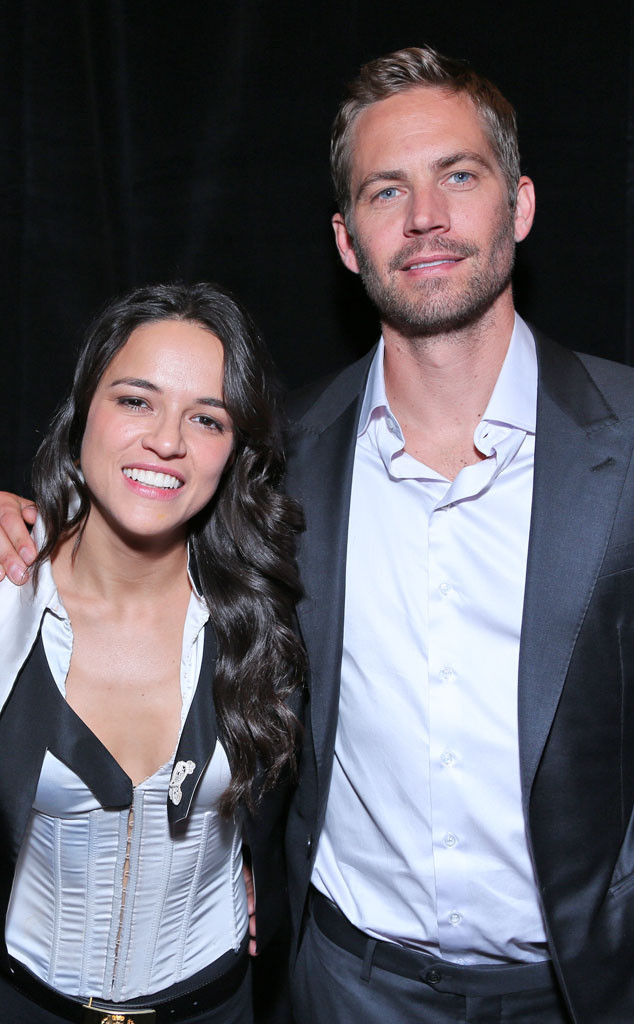 Alex J. Berliner/ABImages
Grief truly does manifest in many forms.
Michelle Rodriguez revealed in a recent interview with Entertainment Weekly that, for run, tried to out-run the sadness she felt after Paul Walker died on Nov. 30, 2013, leading to a number of questionable decisions in 2014.
"I actually went on a bit of a binge," she admitted (tearfully, per the mag). "I went crazy a little bit...I went pretty crazy. A lot of the stuff I did last year I would never do had I been in my right mind."