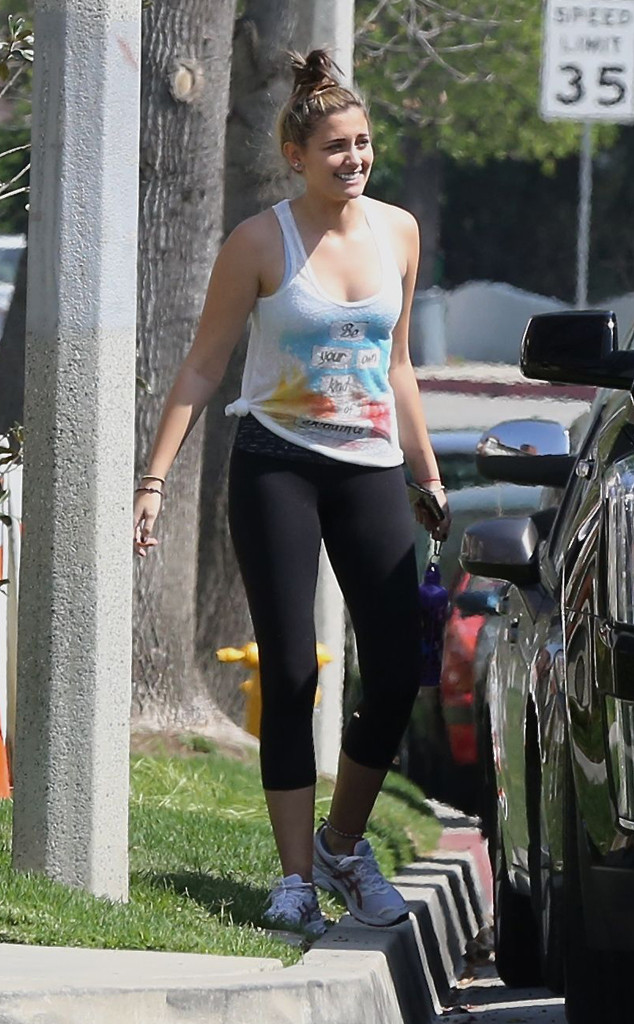 jack-rs-kmm/x17online.com
Paris Jackson has had a rough couple of years, but since attending a therapeutic boarding school in Utah starting in 2013, Michael Jackson's daughter looks happier than ever!
The 16-year-old Lundon's Bridge actress recently returned to her family's home in Los Angeles after living a very secluded life in the wake of her father's death in 2009 when she was just 11. The teenager looks fit and refreshed after finishing a workout with a personal trainer in a Calabasas park.
Paris was launched into the limelight after giving a touching eulogy at her father's funeral, which praised his parenting, but has been seldom seen since. "Ever since I was born, Daddy has been the best father you could ever imagine," she said at the time.
Since then, she and her siblings, Michael, 18, and Blanket, 13, lived with family, but mostly remained with grandmother Katherine Jackson and older cousin T.J. Jackson.