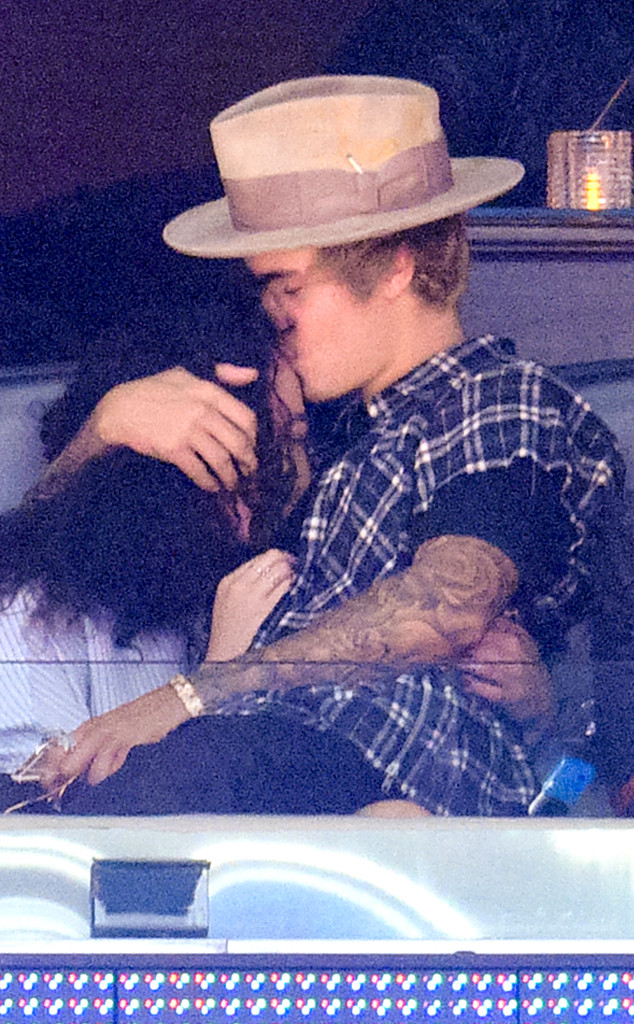 Noel Vasquez/GC Images
Justin Bieber is quite popular with the ladies!
On Friday, the 21-year-old singer and model Ashley Moore certainly looked lovey-dovey at the Clippers-Wizards game at the Staples Center. The Biebs wrapped an arm around Ashley and appeared to plant a kiss on her forehead, but don't start shipping #Jashley just yet! A rep for the Canadian crooner tells E! News the cuddly duo are "just friends."
Sources confirmed the platonic nature of Justin and Ashley's relationship, too. "Nothing romantic has ever happened with them," said one insider. "They have always been fun and flirty friends like they showcased at the game but nothing more. They are very supportive of each other.
Justin and his model pal were joined by other friends at the game, a few of which posted Vines and tweets documenting the fun. The whole crew—Biebs included—appeared to be having a grand ol' time. Sadly, snuggles did not abound in their post Staples Center suite.