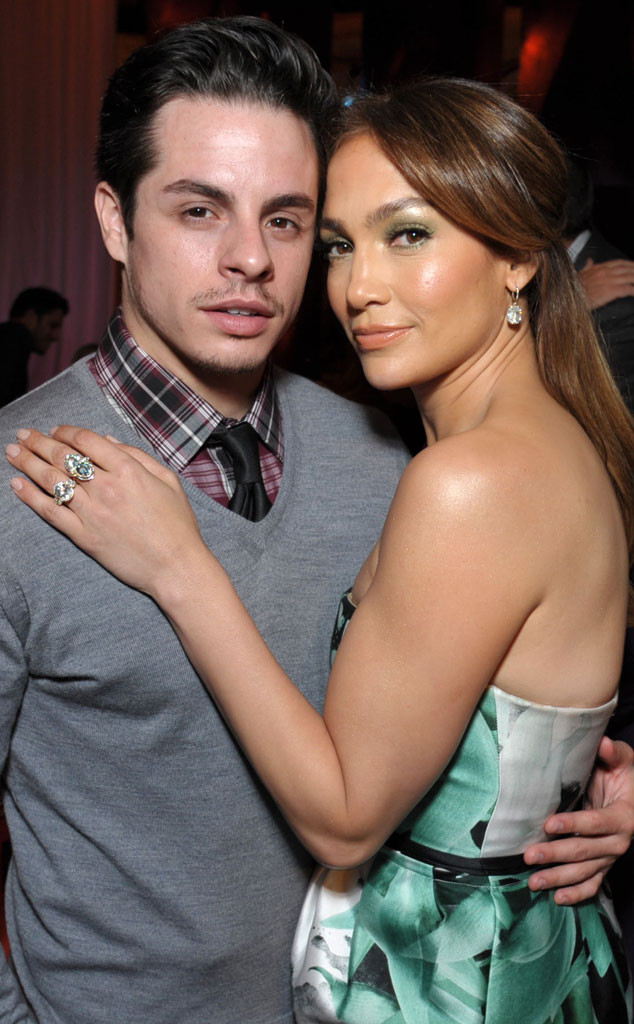 John Shearer/ Invision/ AP
Beau Casper Smart may have been at the premiere of Jennifer Lopez's new movie Home yesterday but that doesn't mean the two are back together.
Smart actually worked on the film as it's official choreographer.
And he told me exclusively on the red purple carpet that he and his former lady love are not dating again.
"We got a lot of ties. We're very close," Smart said about still spending time with his ex. "We're friends. We're very good friends."
The singer-actress and the dancer were together for about three and a half years before splitting up in July.
Lopez recently insisted to E! News that she isn't seeing anyone.
Jason Merritt/Getty Images
"I mingle a little bit here and there," she said. "But, you know, I'm single." 
She brought her twins Max and Emme to yesterday's premiere.
"My #CocoNuts & I @ the #DreamWorksHome premiere," she captioned a pic on Twitter of the three of them. "#SundayFunDay #Home #FeelTheLight #March27"
Leah Remini and her daughter Sofia joined Lopez and the kids at a post-screening bash.
"On our way to celebrate after seeing  #HOME  in theatres March 27th," Remini wrote alongside an Instagram pic of the happy group inside a car. "@JLo #BestiePromoInc #YesIOnlyGotOneEye #familia"
Home tells the story of an alien (Jim Parsons) on the run who lands on Earth and makes friends with the adventurous Tip (Rihanna). Lopez not only voices Tip's mom, but she also sings "Feel the Light" for the movie's soundtrack.
Emme and Max saw the film for the first time yesterday. (Home is in theaters on March 27.)
"It's so exciting," Lopez said. "That's the great thing about doing movies like this. You can enjoy it with your kids. They love the song. They know when it's coming out. It's so much fun. They're like, 'Mommy's in that movie!'"
Check out more from the Home premiere on E! News tonight at 7 p.m. and 11 p.m.
Related:
Casper Smart Addresses Jennifer Lopez Dating Rumors