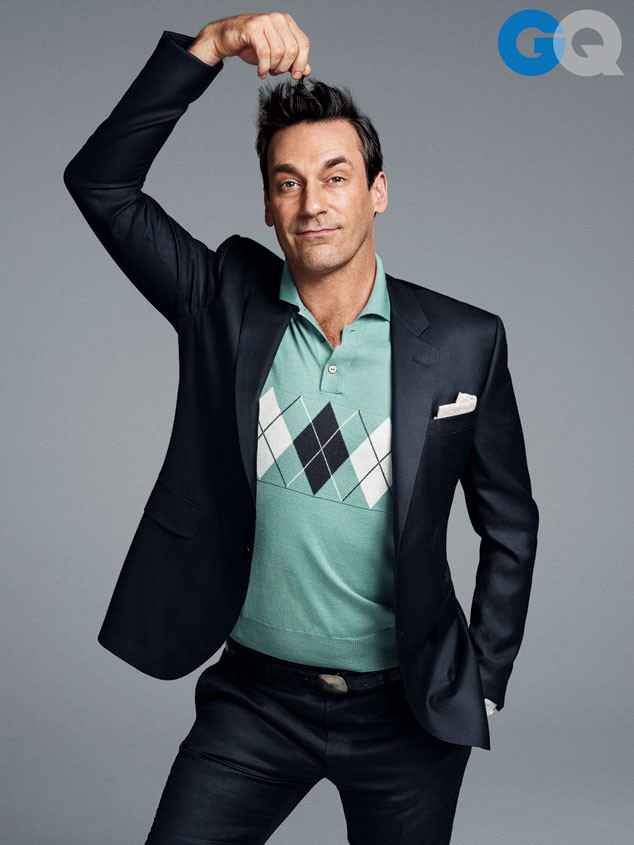 Sebastian Kim
Don Draper's days are numbered.
The seventh and final season of AMC's Mad Men premieres Apr. 5, and for Jon Hamm in particular, that's both freeing and terrifying. The remaining seven episodes were shot in the summer of 2014, and according to the actor, no one understands a prolonged goodbye quite like Bryan Cranston, who played Walter White on AMC's other flagship drama, Breaking Bad. So, what did the six-time Primetime Emmy Award winner tell Hamm about moving on from a hit TV show? "'It's hard, man. It's hard to let it go. It'll hit you a couple of different ways at different times,'" Hamm, 44, says in GQ magazine's April 2015 issue.
It's relatable advice, sure, but not exactly helpful. Hamm compares the series' end to another milestone in most people's lives. "The whole last season was like senior year in high school," the TV star explains. "'We'll stay in touch!' 'I'll text you!' 'We'll see each other all the time!' And it's like, 'Will we really?'"