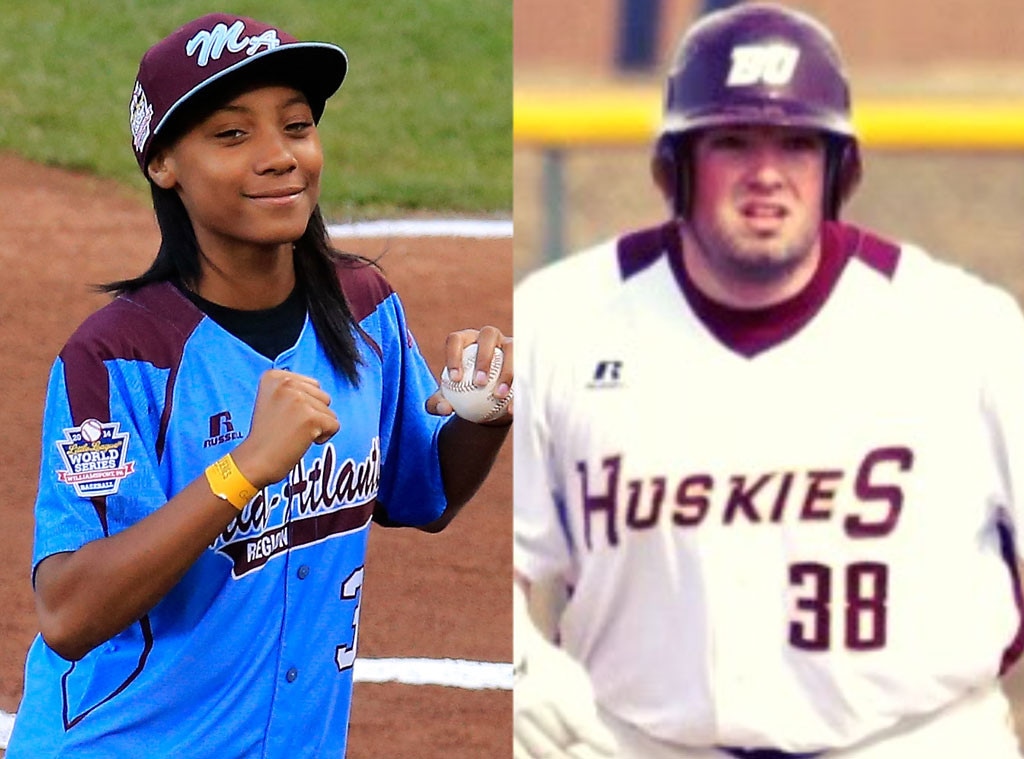 Rob Carr/Getty Images, Instagram
A Bloomsburg University student athlete learned that just a quick click of the computer mouse can destroy your baseball career in a second.
Joey Casselberry was dismissed from his college's baseball team after sending out an offensive tweet about Little League World Series star Mo'ne Davis. Upon hearing that Disney would be making an original movie about the young athlete, the first baseman wrote, "Disney is making a movie about Mo'ne Davis? WHAT A JOKE. That slut got rocked by Nevada."
Casselberry referred to the 14-year-old's loss against Nevada during the Little League World Series, which led to the team's elimination.
The college athlete deactivated his account Saturday night, but not quickly enough. People quickly took screengrabs, causing the post to go viral and create tons of backlash for Casselberry. Bloomsburg University announced Casselberry's dismissal via Twitter, writing, "Bloomsburg Univ is deeply saddened by what was written about #MoneDavis by one of our student-athletes. His words do not represent us."
Another tweet continued, "We take matter very seriously; addressed the issue with the student-athlete (who has been dismissed from team), coach, and the team."
During his high school years, Casselberry reportedly broke almost every record at Methacton High School in Pennsylvania, which earned him All-Southeast Pennsylvania Honors.
Before deleting his social media account, he tweeted an apology to his followers. "An example that one stupid tweet can ruin someone's life and I couldn't be more sorry about my actions last night. I please ask you to."
"Forgive me and truly understand that I am in no way shape or form a sexist and I am a huge fan of Mo'ne," he continued. "She was quite an inspiration."
Davis was the first girl to earn a win and pitch a shutout during the Little League World Series last summer, earning her a spot on the cover of Sports Illustrated.