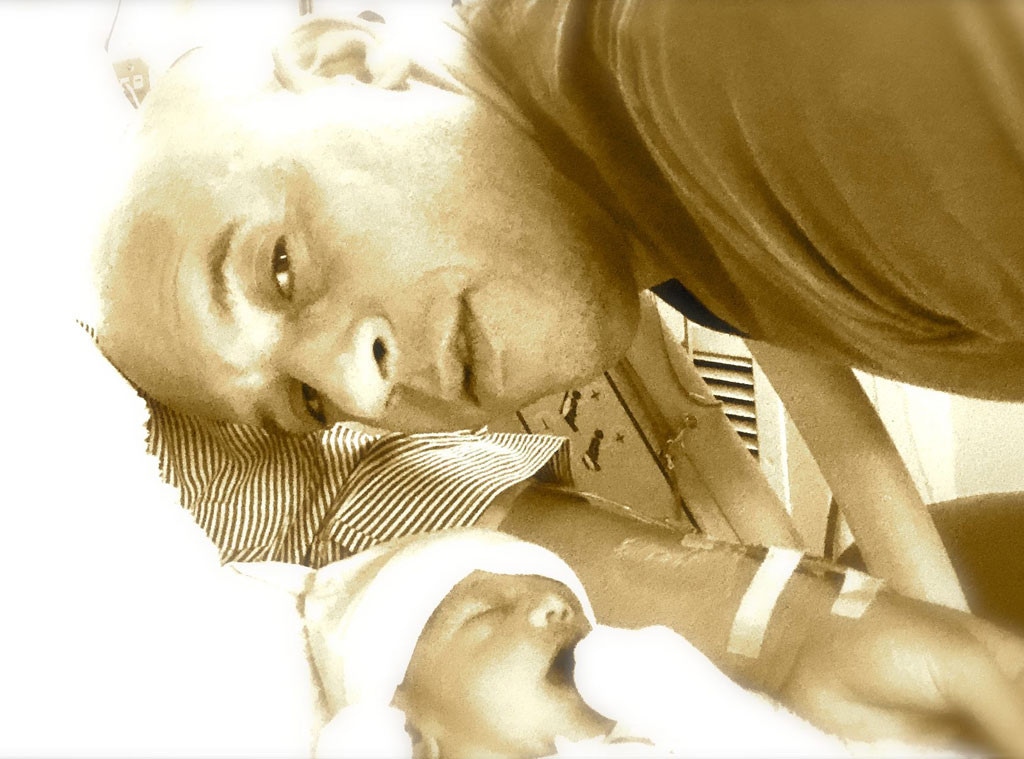 Facebook
Paul Walker's memory lives on.
The late actor, who died on Nov. 30, 2013, will forever be a part of Vin Diesel's life—and now, Paul will be part of Diesel's newborn daughter's life, too. As the actor revealed on NBC's Today Monday, "I named her Pauline."
"There's no other person that I'm thinking about as I'm cutting this umbilical cord," he added. "I knew he was there and I felt like, you know, a way to keep his memory a part of my memory, a part of my world."
Diesel also revealed why he broke the news with anchor Natalie Morales. "I'm telling you this because I love you," he told the journalist. "I know that you are a good soul, and I know that this is in good hands."
Pauline, whose birth was announced via Facebook March 16, is Diesel's third child with Paloma Jiménez. The actor and his longtime girlfriend are also the proud parents of daughter Hania Riley Sinclair, 6, and son Vincent Sinclair, 4.
E! News confirmed that Diesel's girlfriend was expecting in February. At the time, a Universal Pictures studio source confirmed that the film's junket and premiere had been moved from Abu Dhabi to L.A.
"He wants to be with his family at the birth; it's a beautiful thing," an insider explained to The Hollywood Reporter. "What human being wouldn't?"
Paul, who is survived by his 16-year-old daughter Meadow Walker, was a big influence on Diesel.
On the one-year anniversary of the actor's death, Diesel shared a photo of Paul bonding with his firstborn daughter, Hania Riley. "He was a part of so much in my life...long personal talks with my mother or babysitting the Alpha Angel...he took a certain pride in being uncle Pablo...after all, we were filming a scene in FF4 the day she was born, and he being the only one I told, encouraged me to go in and cut the umbilicle cord," the 47-year-old wrote in the Facebook photo caption. "He was an important part of my transition into fatherhood...that healthy family member, with the most positive outlook on life...A year ago today...a year of mourning...and his absence still leaves me speechless. We miss you Pablo."
Furious 7, Walker's final film, opens in theaters nationwide Apr. 3.
(E!, NBC and Universal Pictures are all members of the NBCUniversal family.)