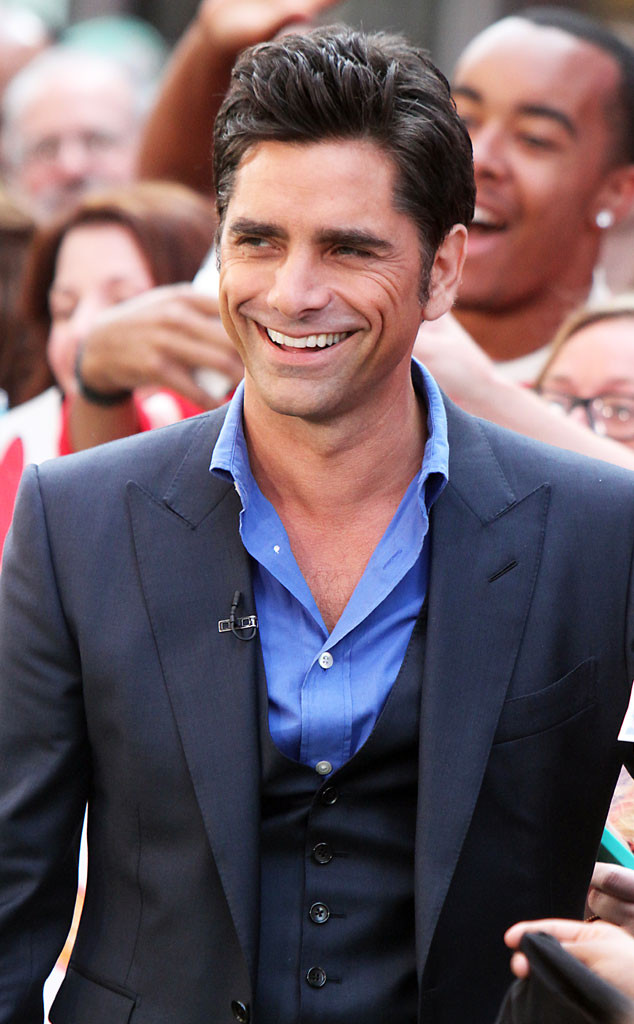 Roger Wong/INFphoto.com
This is a side of Uncle Jesse you've probably only fantasized about. Well, voilà! Your fantasy has come true.
Hollywood hunk and former Full House star John Stamos got very candid about his love life and his experiences doing the no-pants dance in a new book by Family Guy and The New Normal writer Ali Adler, titled How to F--k a Woman. Bow chicka bow wow!
And, as you might expect, the book has some interesting revelations. For example, Stamos revealed that a lot of women ask for after-sex selfies! No shame, ladies. No shame.
"A couple of women have wanted 'selfies' afterwards," Stamos tells Adler after suggesting he sometimes feels used (courtesy of Page Six), adding, "One girl really wanted my shirt, like a souvenir."