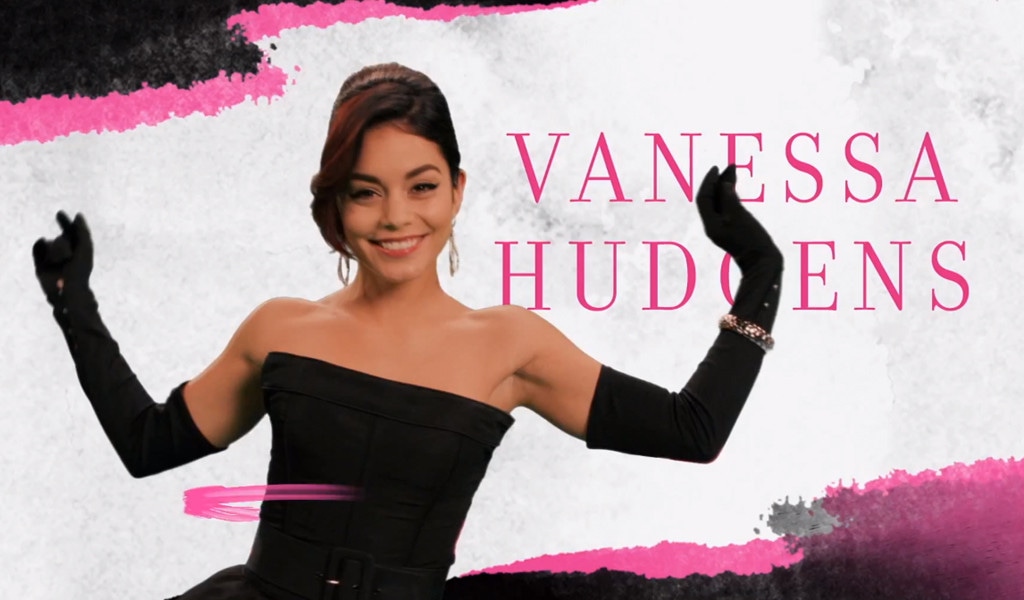 YouTube
Presenting Vanessa Hudgens on Broadway!
The 26-year-old actress made her big stage debut this week in the first preview performance of a revival of the romantic musical comedy Gigi, now playing at the Neil Simon Theatre. She plays the title character. The show is set to open officially on April 8.
Gigi lives in Paris at the turn of the 20th century and is being raised to become a courtesan but has her sights set on a different future after she meets Gaston Lachaille, a handsome playboy, who Corey Cott plays in the revival. The actor, a Carnegie Mellon School of Drama graduate, made his own Broadway debut as Jack Kelly in Newsies.
"Best. Night. Of. My. Life," Hudgens said on Instagram on Friday.
On opening night of the previews on Thursday, the actress posted a photo of herself on stage.
Watch an ad for Gigi, starring Hudgens:
Hudgens portrayed the character in a summer 2014 reading and in an off-Broadway production at the The John F. Kennedy Center for the Performing Arts earlier this year. She and other cast members performed on Good Morning America last week.
Hudgens shared an amusing selfie video from the set.
Hollywood icon Audrey Hepburn played the role in the original 1951 Broadway show. Leslie Caron portrayed Gigi in an Oscar-winning 1958 movie.
"The fact that there are some amazing women who have played Gigi—Leslie Caron, Audrey Hepburn—those are some pretty epic footsteps to follow in!" Hudgens told Playbill. "I thought, 'Why not take that on? That'll be a good challenge!'"
"I feel like it's rare that you get to find a character that has such an amazing transformation, character arc and someone who is so pure and honest and true to who they are," she added. "She's an amazing role model. I wanted to be her, so now I get to be."
Gigi features songs such as "Thank Heaven for Little Girls," "I Remember It Well" and "The Night They Invented Champagne."  Hudgens made her stage debut at age 8 and has appeared in productions of musicals such as Evita, The Wizard of Oz, The King & I and The Music Man.
She had also previously showcased her singing skills in Disney's High School Musical TV and big-screen films and portrayed Mimi in Neil Patrick Harris' Hollywood Bowl production of the hit Broadway musical Rent in 2010. She has also been cast in Fox's upcoming live Grease musical, alongside Dancing With the Stars co-judge and actress Julianne Hough.