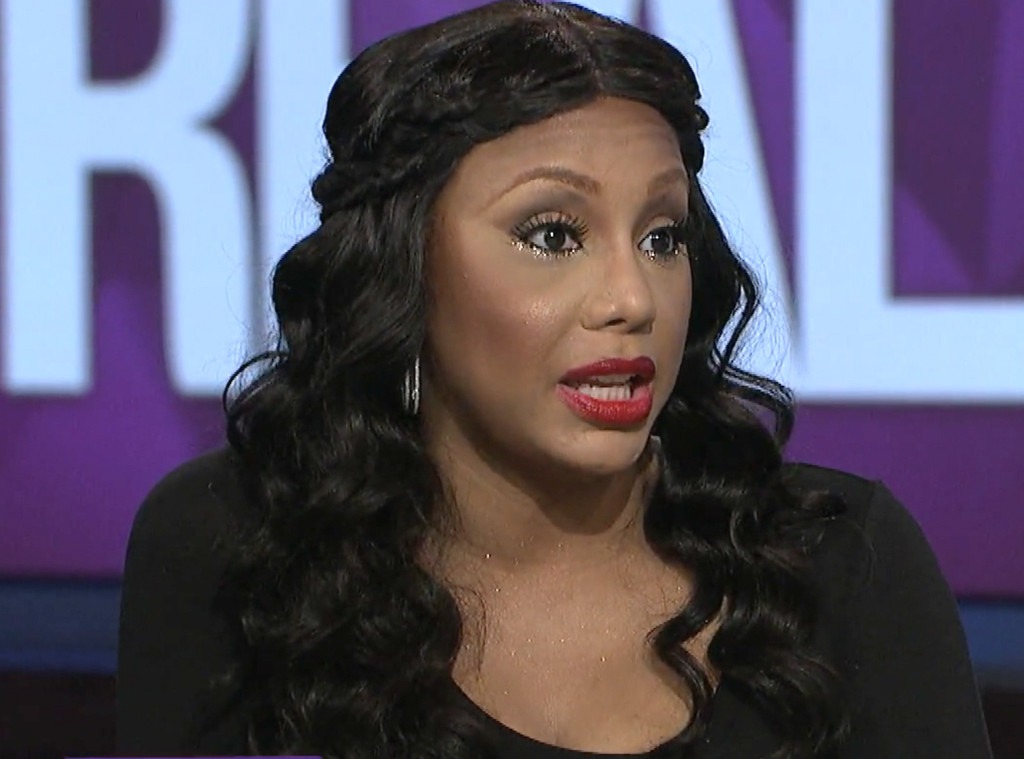 The Real
Tamar Braxton is going to be fine.
The co-host of The Real is resting up after an emergency trip to the hospital to make sure she was OK after suffering an anxiety attack, E! News learned Friday.
Paramedics were called Thursday afternoon and they did end up transporting her by ambulance to Providence St. Joseph Medical Center in Burbank, Calif., as a precaution.
We're glad to hear she's fine and it was nothing serious! RumorFix was first to report the medical scare.
The singer is the youngest sister of Toni Braxton. She's been on The Real since it premiered in 2013, along with co-hosts Loni Love, Adrienne Bailon, Jeannie Mai and Tamera Mowry.
In January, during an episode in which all of the hosts talked about the advice they'd give to their younger selves, Braxton—who is now the mother of a 1 1/2-year-old son with husband Vince Herbert—opened up about being in an abusive relationship years ago.
"He made me feel so bad about having dreams, having goals and my dreams and goals were not the same as his," she said about the man in question.
"When I was in my twenties, I was afraid to express myself and be myself because I was worried about what everybody was going to say about this or that," Braxton concluded. "That's the time when you're supposed to get to know yourself and how do you get to know yourself if you don't date and find out what you like and what you don't like."