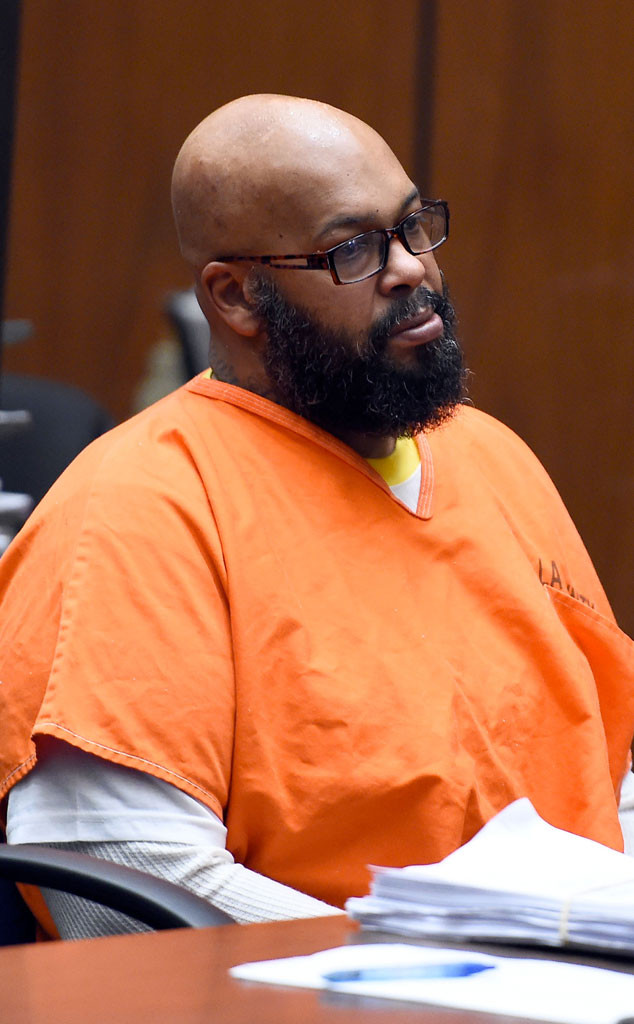 Getty Images
Suge Knight fainted in a Los Angeles courtroom on Friday after a hearing over a murder and hit-and-run case, during which a judge set his bail at $25 million.
This marked the second medical emergency the 49-year-old former CEO of Death Row Records has suffered during his legal proceedings in a little more than a month. Several deputies rushed to his aid after he collapsed in his seat and he was later taken to a hospital.
His lawyer Matt Fletcher told reporters that Knight collapsed from lack of food and medication for his diabetes and blood clots, which were diagnosed last year. He added that the music mogul did not eat anything before the hearing and last took his medication on Thursday.
"He hit his head on the chair on the way down I believe," he said.
He said Knight was being held in solitary confinement during the legal proceedings.
"He's being treated worse than Charles Manson," Fletcher said, adding that Knight had no hot water.
Los Angeles jail officials have not commented.