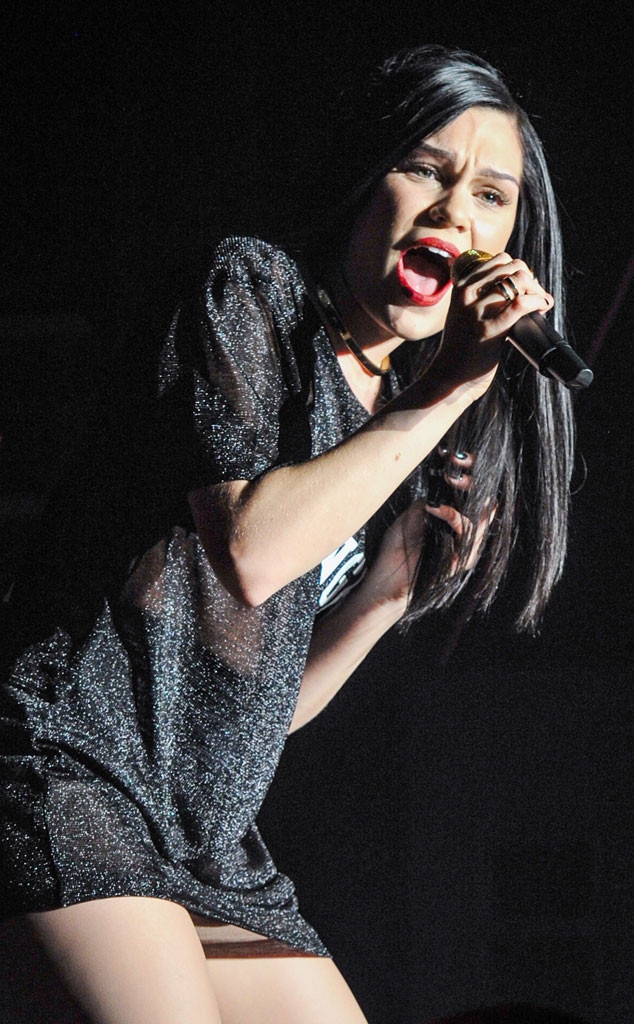 Xposure/AKM-GSI
Jessie J is laughing off rumors she'll never sing live again.
Earlier this week, The Mirror reported that doctors had advised the 26-year-old singer to tone down her live performances to keep her health in check. For those of you who don't know, the Brit beauty suffers from Wolff-Parkinson-White syndrome, which can cause a fast, irregular heartbeat and shortness of breath.
"I have prided myself in having got this far without having to lip-sync but if my career carries on moving at the pace that it is, I will have to lip-sync to be able to stay well. My songs are so big," the paper quoted Jessie as saying.
However, the "Bang Bang" crooner, who recently cancelled her Australian tour "due to sudden illness," took to Instagram today to set the record straight and give an update on her health.
"I am ok | I'm feeling better | I was really unwell | I have slept a lot | I have watched every series of Homeland in bed | I'm addicted to tim tams," she wrote Friday. "I still have a heart problem | Dun dun dun | Papers acting like I didn't know lol | Had it since I was born | But my heart is ok | My body is healing | I don't have to mime to hit my high notes on stage | Who believed it? Fess up! | Made me laugh because it was so choopid | Don't even know where they get these stories from | Maybe from Source and his best mate bulls--t | anyway | My Mum flew to Australia to be with me | I love my Mum | She has cooked for me everyday | And held my hand whilst I've been in pain | I'm sorry for all the fans I let down | I f***ing hate that my mind is stronger than my body sometimes | I didn't want to cancel shows but a doc told me I had to | I cried a lot | I had to listen | Thank you for all your well wishes | I need them | If I could hug every sick person right now I would | Rest and be well | Luke is the love of my life | I'm using these |'s because he uses them and I miss him | Off to bed."
Glad to hear the singer and her powerhouse voice will be better soon!