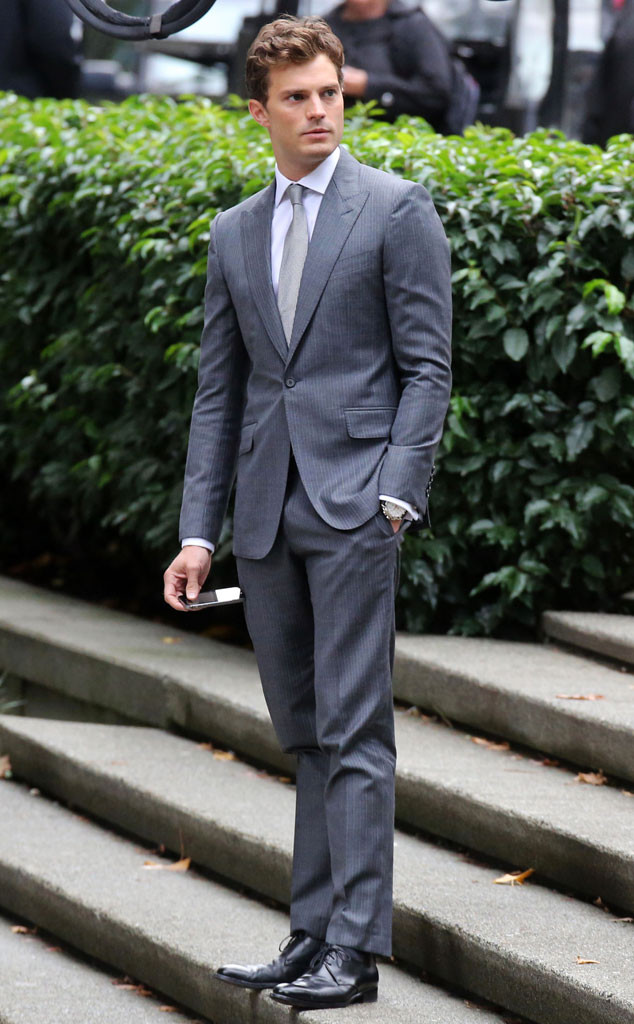 JKING/FAMEFLYNET PICTURES
Jamie Dornan makes for a convincing serial killer and sadomasochist onscreen (in The Fall and Fifty Shades of Grey, respectively), but in real life, he's a nice guy—really!
"I consider myself quite light-hearted, pretty easy-going, and I keep playing sick psychopath bastards!" he told the U.K.'s Guardian in an interview published Wednesday. "It kinda worries me sometimes how comfortable I am in that zone."
From the get-go, the Northern Irish actor has made it pretty clear he's not anything like Christian Grey, the S&M-obsessed bad boy he brought to life on the big screen. In fact, he finds it all somewhat comical. "There are times when I'll be like: 'Huh, someone made a Fifty Shades movie, that's funny,'" he said. "And then I'll be like: 'Wait, I'm the guy?!'"