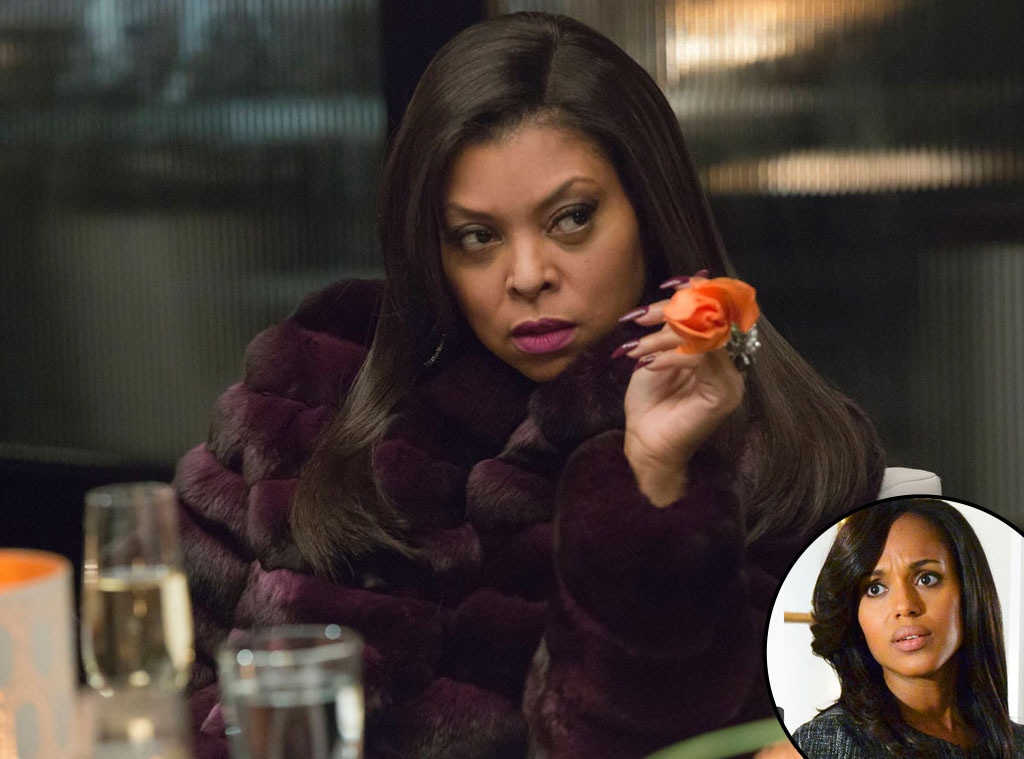 FOX, ABC
Once upon a time, Taraji P. Henson read for the role of Olivia Pope. [Screeching brakes.]
The Empire star revealed she read for Shonda Rhimes' Scandal. Of course, this was prior to landing the role of Cookie Lyon in Fox's smash hit primetime soap.
"When I went in to read for Shonda Rhimes, in my mind I was like, 'This is Kerry Washington. Why am I even in here?'...It was hers," she told Power 105.1's Angie Martinez. Henson explained when there's a new show in development they usually call a ton of actors that fit the description. "It was her job, and she's great in it."
The scoop didn't stop there! Henson revealed the scene where Cookie reveals her butt wasn't scripted.
"The Cookie in me had to get [Anika] back. Remember that one episode she went upstairs and made sure she changed and came down in her lingerie?...I had to show her what a butt looks like. Literally when I did it, the whole cast and crew was like [GASP]...I didn't even think about how my butt would look like on television...and it worked. Thank god it looked good," Henson said.
As for what's ahead, she's heard Oprah Winfrey and Common are coming, but just like you, she's only read about it in the press.
"I hope I have all my scenes with her," she said about Winfrey. But don't expect any tussles like she had with Anika (Grace Gealey) in the finale. "I would not want to get in a fist fight with Oprah, no ma'am, no sir," she said with a laugh.
Check out the gallery for more famous roles that went to other people.