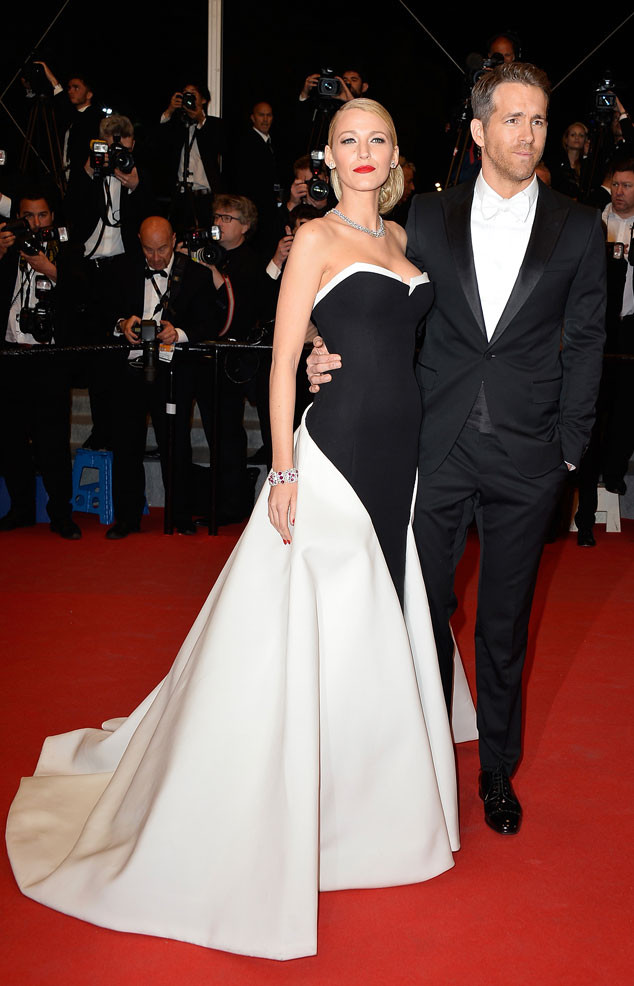 Pascal Le Segretain/Getty Images
It's James!
As E! News exclusively reported in February, Blake Lively and Ryan Reynolds didn't name their daughter Violet or any other flower...they named her James! And the Woman in Gold actor confirmed the moniker on NBC's Today in an interview with Willie Geist. Of course, he didn't admit to it without making some hilarious jokes first.
"You did say a few months ago, before she was born, that you were going to name her Excalibur Anaconda Reynolds," Geist said. "So can we call her Anna at least—short for Anaconda?"
Reynolds confirmed to Geist that he and his Gossip Girl-starring wife didn't go with Excalibur, but instead went with a more...seasonal choice.
"That is not the child's name," Reynolds said, dead seriously. "It's Butternut Summersquash."
Of course, he couldn't keep up the jig for long. "It's James," the new dad finally admitted. "Everyone knows."