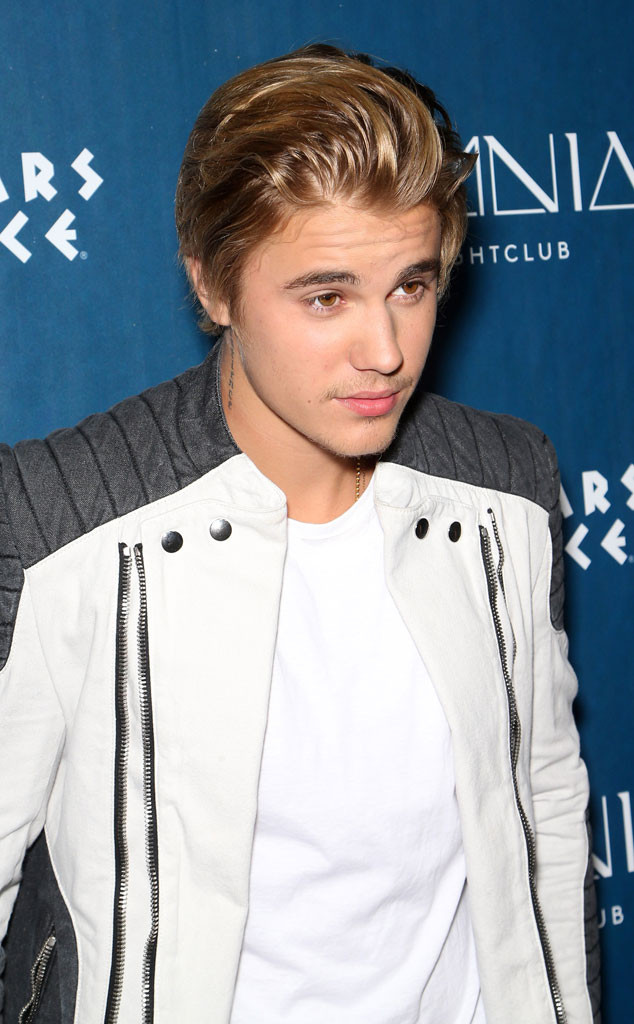 Gabe Ginsberg/Getty Images
You can take Justin Bieber out of Calabasas, but Calabasas isn't necessarily done with Justin Bieber.
The owner of the home that Bieber pleaded no contest to egging last year has sued the singer for assault and battery and other civil offenses related to the overall treatment they feel that they suffered within their private gated community because of Bieber in the months leading up to the egging.
Jeffrey and Suzanne Schwartz allege in the lawsuit, filed today in Los Angeles Superiort Court and obtained by E! News, that Jeffrey could hear Bieber's blue Ferrari whizzing by and coming to a screeching halt at around 9 a.m. on March 27, 2013. The suit states that Schwartz "calmly" went over to Bieber's house (where Khloe Kardashian now lives after buying the place a year ago) and "politely" requested that he not speed for the safety of the kids who routinely played in the neighborhood.