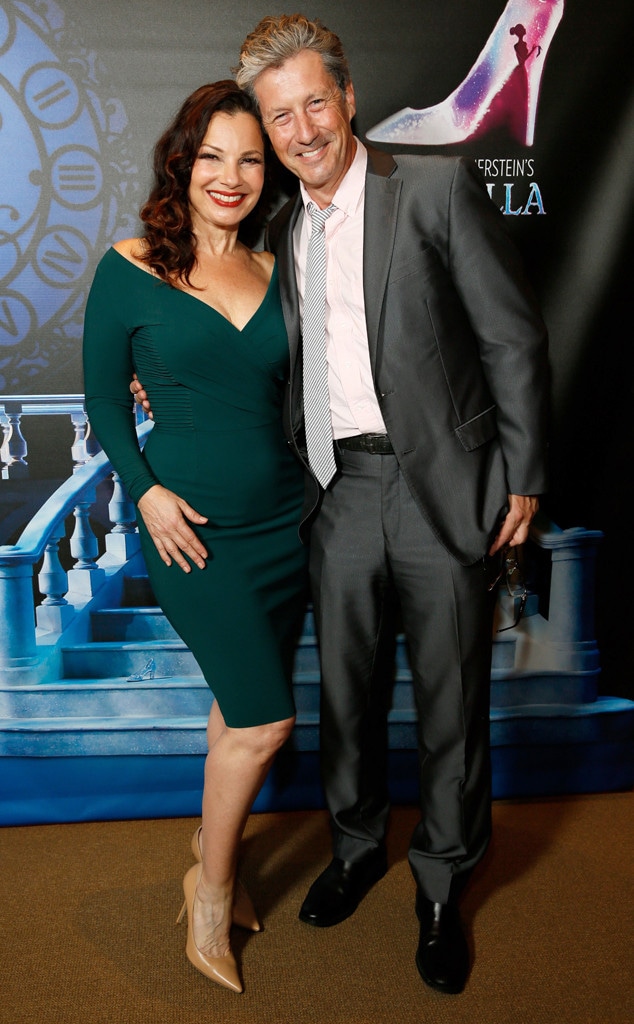 Ryan Miller/Getty Images
Fran Fine and Maxwell Sheffield are back together again!
Last night, The Nanny co-stars Fran Drescher and Charles Shaughnessy reunited at the opening of the 57-year-old actress' play Cinderella in Los Angeles.
Drescher, who plays the character of wicked stepmother Madame in the stage production, was all smiles while posing for epic reunion pics with her former TV hubby. The funnylady looked great in an off-the-shoulder green dress and tan heels. Meanwhile, the 60-year-old British actor channeled his small screen alter-ego in a fancy dark suit and tie.
The duo hugged it out while flashing giant grins for the cameras backstage.
But Drescher and Shaughnessy weren't the only Nanny co-stars who reunited last night. The actress also took pics with Renée Taylor, who played Drescher's overbearing mother Sylvia on the hit show. Taylor, now 82, looked great in a navy top and sparkly coat.
It's hard to believe that The Nanny has been off the air for 16 years! The CBS sitcom ran from 1993 to 1999. Nice to see the former co-star's are still friends.