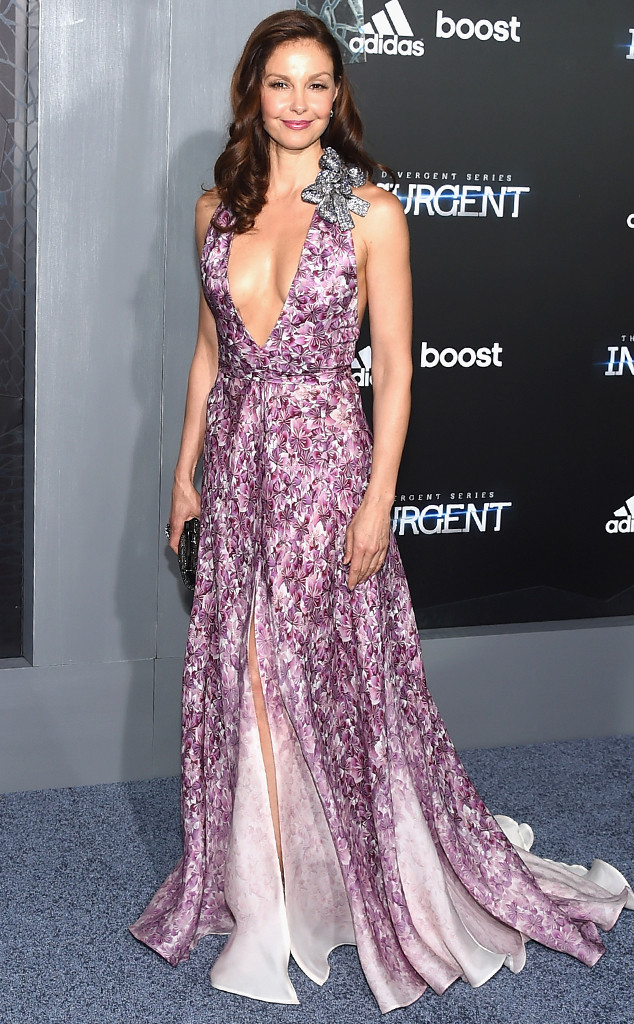 Larry Busacca/Getty Images
Ashley Judd has penned a powerful essay about violence against women.
After tweeting something negative about a specific March Madness basketball play, the actress says she was on the receiving end of a "tsunami of gender-based violence and misogyny."
"Tweets rolled in, calling me a c--t, a whore or a bitch, or telling me to suck a two-inch d--k. Some even threatened rape, or 'anal anal anal,'" the Insurgent star writes. "I deleted my original tweet after the game, before all hell broke loose, to make amends for any genuine offense I may have committed by describing play as 'dirty.' (Of course, other people, including my uncle who is a chaplain, also expressed fear that the athletes would be hurt badly. But my uncle wasn't told he was a smelly p---y. He wasn't spared because of his profession; being a male sports fan is his immunity from abuse.)."