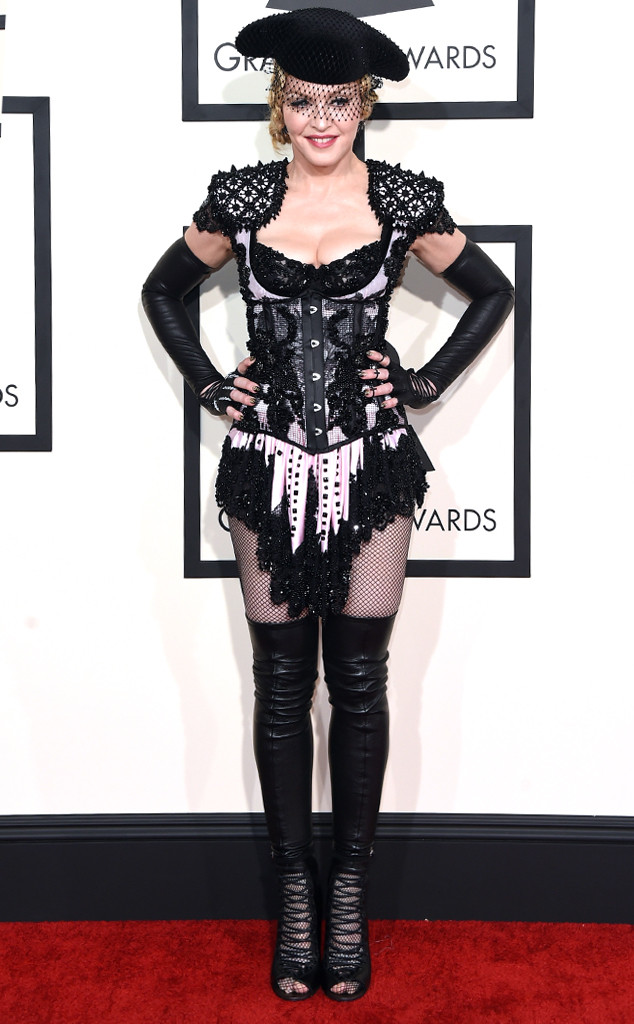 Jason Merritt/Getty Images
If you thought you knew everything about Madonna, you thought wrong!
Following in the footsteps of celebrities like Kourtney Kardashian, Joe Manganiello, Nicole Richie, Blake Shelton, Britney Spears, Olivia Wilde and more, the "Living for Love" singer—whose 13th album, Rebel Heart, is out now—shared 25 things you don't know about her in Us Weekly's March 30 issue. Madonna may be one of the most well known women on the planet, but the music icon has plenty of secrets, too!
"My all-time favorite Madonna song is 'Bitch, I'm Madonna'—naturally," the 56-year-old pop diva says, referring to a Rebel Heart track. "My least favorite is 'Material Girl.' I never, ever want to hear it again!"
The singer's revelations aren't music-specific, however.
Madonna also discusses what she learned from being married to actor Sean Penn (1985-1989) and director Guy Ritchie (2000-2008). "I have found marriages don't last if you share bathrooms," she says. "The best thing about being single is there's no one to throw out of the bathroom when I want privacy."
"The thing I miss least about marriage is being called 'the wife,'" Madonna adds. "The worst."