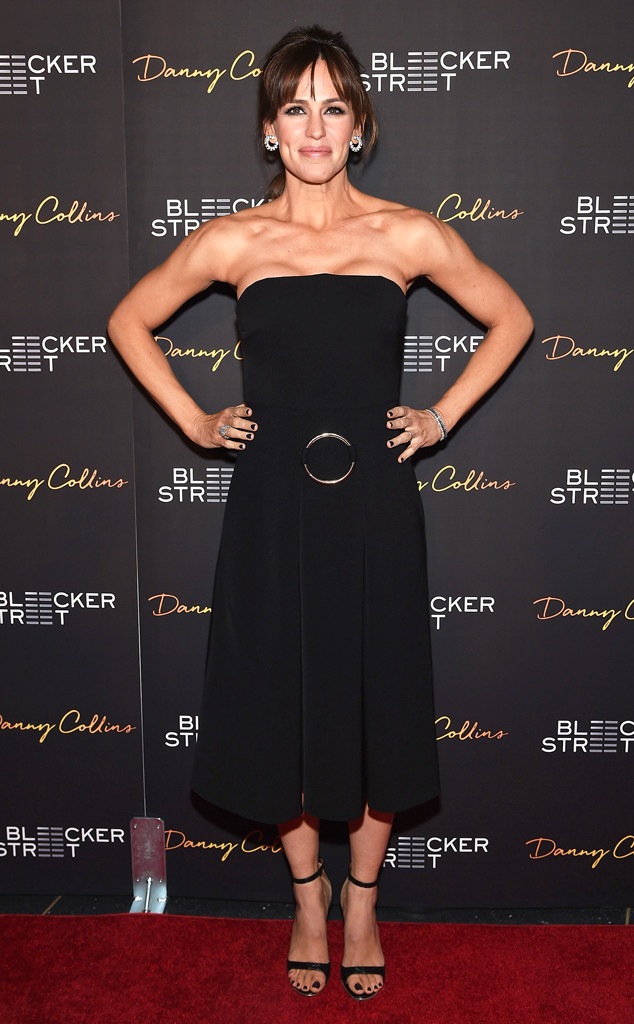 Jamie McCarthy/Getty Images
Holy moly, Jennifer Garner!
The mom of three looked nothing short of stunning at Wednesday's premiere of her new film, Danny Collins. Dressed in a black strapless dress, Ben Affleck's wife showed off some seriously toned arms and a rather busty look for her red carpet appearance in New York City. She must really be stepping up her workout regimen because her guns could give Michelle Obama's arms a run for their money.
Garner has looked beautiful throughout her press tour, which also included stopping by NBC's Today and taking a couple of pies to the face with Jimmy Fallon on The Tonight Show. She, quite literally, cleans up very nicely LOL. Although her rock, paper, scissors, pie game was a little messier than her chat with Savannah Guthrie, Garner didn't walk away from Today completely unaffected! In fact, she started crying while discussing a recent photo shoot.