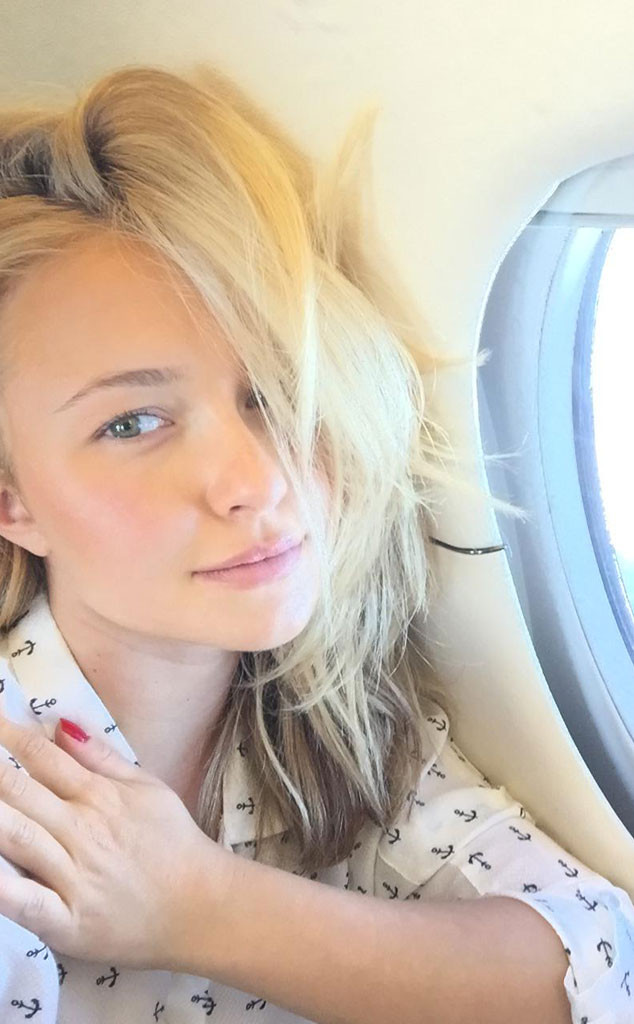 Twitter
It has been three months since Hayden Panettiere gave birth to daughter Kaya, and while the new mom has decided to fly the coop, she's definitely nervous about it!
The Nashville actress tweeted a selfie and wrote, "Momma's first solo trip." She included two nerve-wracking emojis to show that she might not have been ready to leave her daughter and fiancé, Wladimir Klitschko, just yet. Even though it has been only 12 short weeks since Panettiere gave birth, we have to say she looks absolutely flawless in her minimal makeup selfie.
Dressed in a casual white button down with anchors printed on it, Panettiere appears effortlessly chic while hanging out in her airplane seat. With the sun shining through the window, she literally and figuratively is glowing! Her skin doesn't look to have any blemishes either, making her actually #flawless.