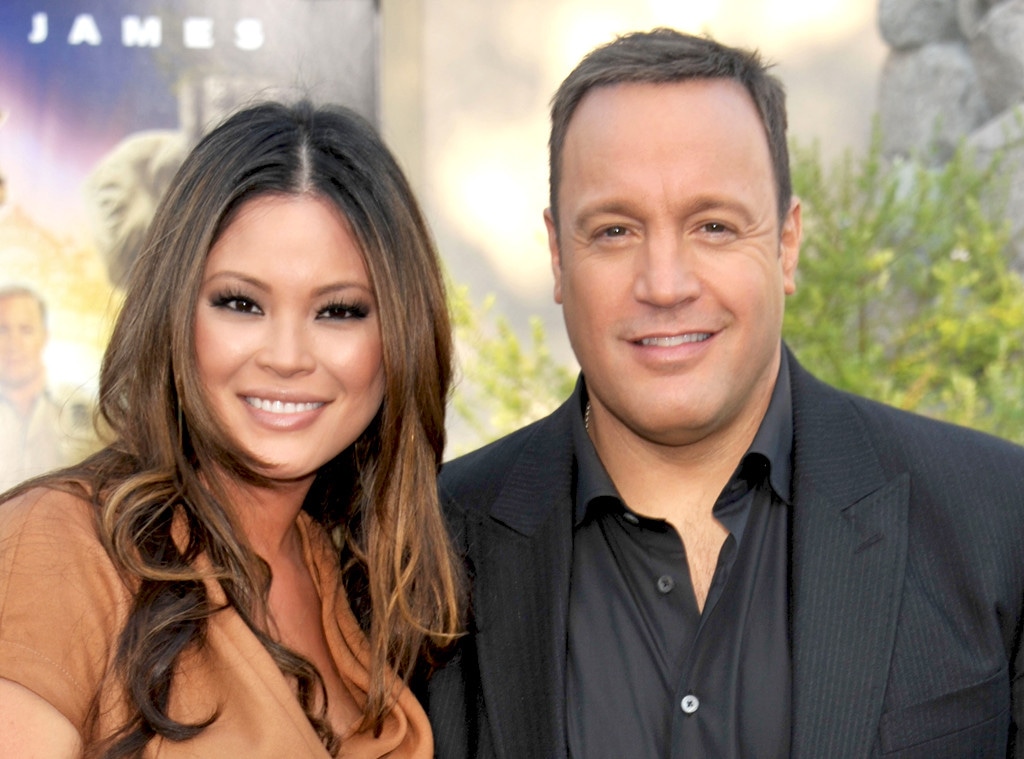 Gregg DeGuire/FilmMagic
And then there were four!
Kevin James and wife Steffiana de la Cruz welcomed their fourth child in January, his rep confirmed to E! News Wednesday.
Named Sistine Sabella, the baby girl weighed in at a healthy 9 lbs., 8 oz. She joins big brother Kannon Valentine and sisters Shea Joelle and Sienna-Marie.
Upon the arrival of his third kid, James opened up to the Today show about how parenthood gets just a little bit easier with practice.
"You kinda loosen up with the second child a little bit, which is nice," he explained. "The first child, I remember they just give it to you at the hospital, you're supposed to put her in the car seat and drive home…I was 10 and two on the wheel in the right lane 30 miles an hour on the highway with the flashers going." 
He added with laughter, "Second kid, I had the top down. I was steering with my knees." LOL!
Being a parent has also allowed James to not feel bad about making a name for himself in the PG arena. While critics may not be totally impressed with kid favorites like Zookeeper, James just loves making young audiences laugh.
"I want to do movies that I'm proud of where my kids, at some point, can see and I can feel comfortable sitting there watching it with them," he recently told CNN. "And just that move people. That make people feel a little bit better about themselves when they leave the theater."
As he carries on with four children, James will continue to make time for the big screen. In the year ahead, fans can find the lovable actor in Paul Blart: Mall Cop 2, Pixels and Hotel Transylvania 2.
Perhaps baby Sistine can see one soon. Congratulations to the happy family on their exciting news!