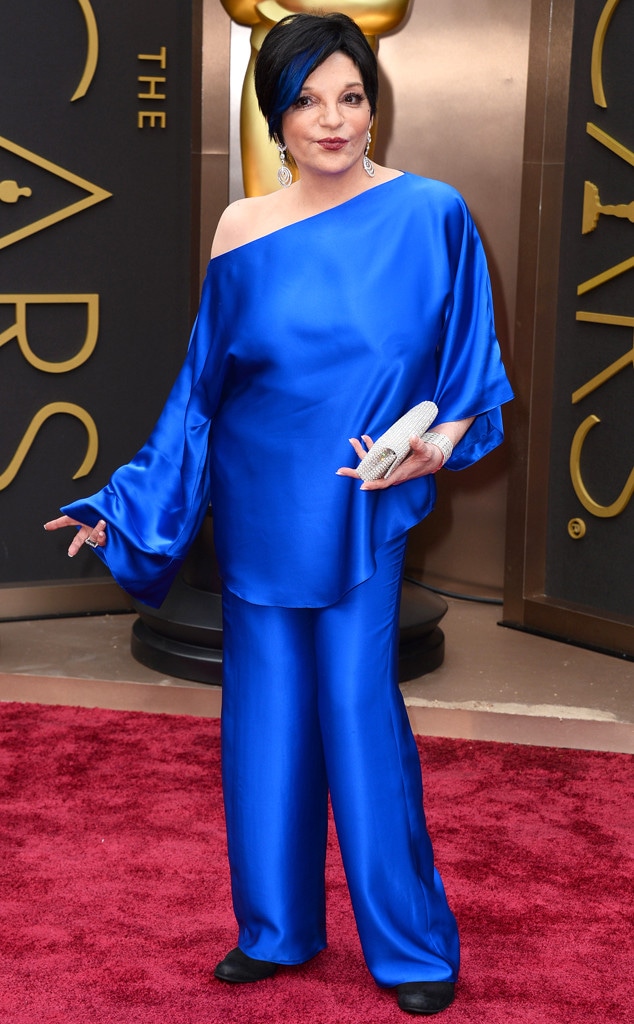 Jordan Strauss/Invision/AP
Liza Minnelli has entered rehab.
The 69-year-old actress and singer is currently receiving treatment at a rehabilitation facility, E! News has confirmed.
"Liza Minnelli has valiantly battled substance abuse over the years and whenever she has needed to seek treatment she has done so," the Oscar-winning star's rep Scott Gorenstein tells E! News. "She is currently making excellent progress at an undisclosed facility."
According to TMZ, who first reported the story, Minnelli's main health issue is connected to alcohol.
This isn't Minnelli's first time seeking help with rehabilitation for addiction to alcohol and prescription drugs, which originated from a Valium prescription after the death of her mother Judy Garland in 1969.
She stayed at The Betty Ford Clinic in the 1980s before returning to Broadway. Minnelli has also sought treatment at The Caron Foundation in Pennsylvania.
Minnelli has been vocal about her "demons" in the past. She revealed back in 2008, "My whole life, this disease has been rampant. I inherited it, and it's been horrendous, but I have always asked for help."
Garland died of an accidental overdose on June 22, 1969.