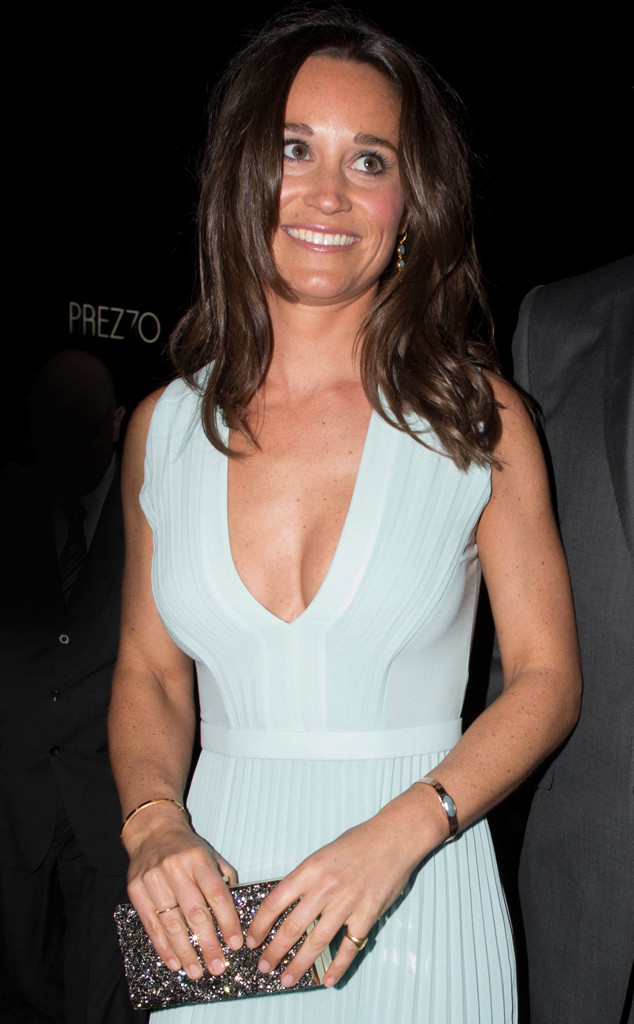 Jesal / Tanna / Splash News
Pip, pip, hooray oh heeeey!
Brunette beauty and royal Pippa Middleton showed off a little more skin than usual tonight when she arrived at the inaugural ParaSnowBall party in London wearing a gorgeous pale blue, pleated Hugo Boss gown with a very deep V-neck.
The flattering dress not only flaunted a generous amount of cleavage (which is rarely seen on Pippa), but also accentuated the fit royal's enviable figure.
Kate Middleton's 31-year-old sister, who joined a host of medallists and snowsports enthusiasts to celebrate British para-sports at the event, completed the look by leaving her tresses down and accessorized with a jeweled clutch.