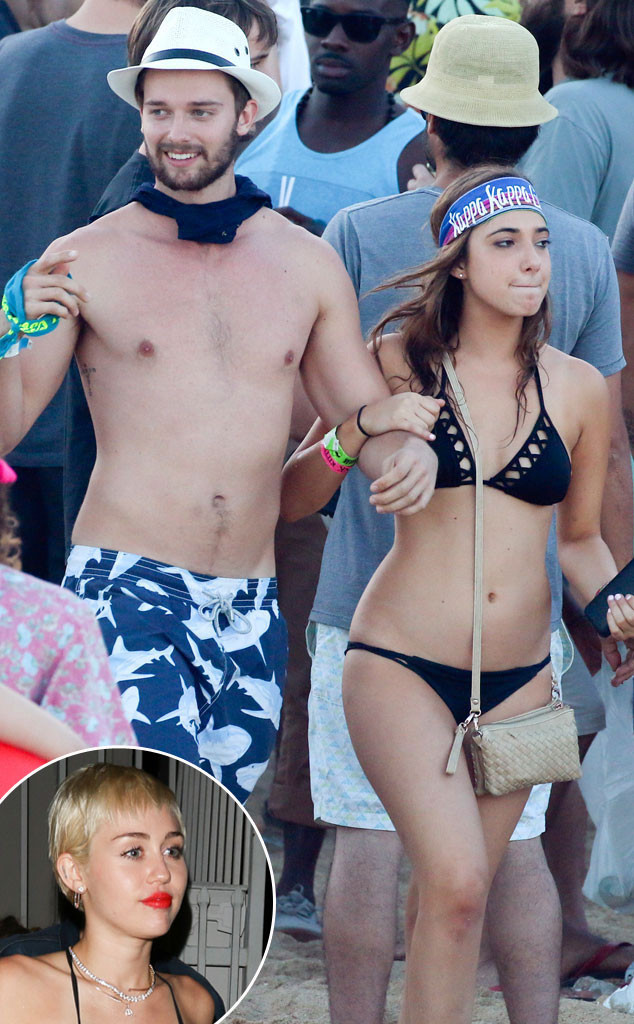 Clasos.com.mx / Splash News, Getty Images
Hopefully, this will put all the cheating rumors to rest.
Following lots of drama surrounding Patrick Schwarzenegger's Spring Break antics with a mystery girl in Cabo San Lucas, E! News has learned that Miley Cyrus actually knows the lady in question! In fact, they've been pals from quite some time.
"They've known each other for well over a year," a source tells E! News of Miley and the brunette, whose name is Natalie. "They've definitely hung out before—they're part of the same group of friends. They've hung out a lot."