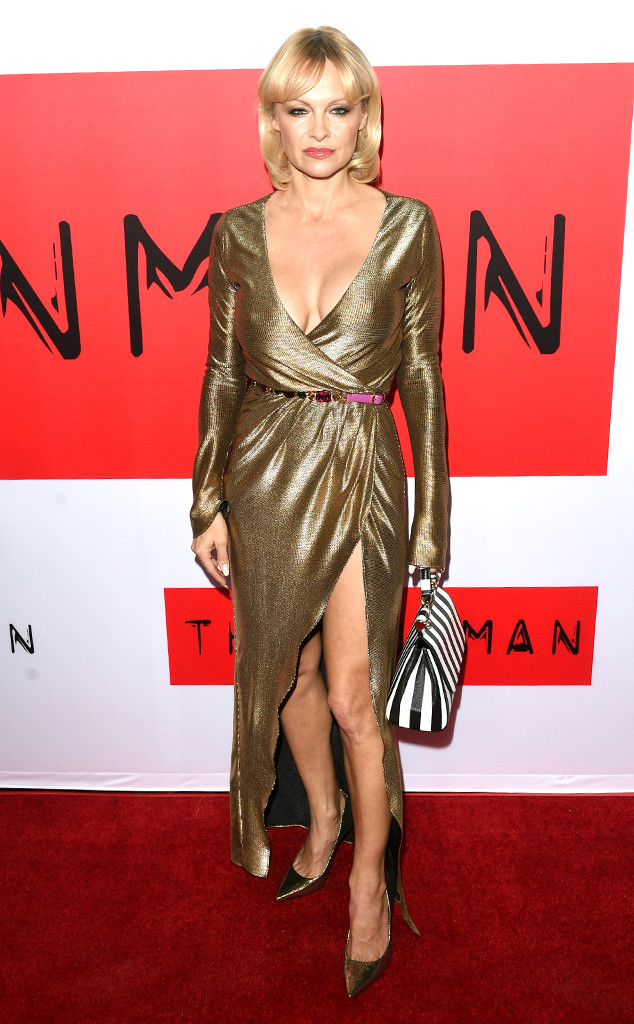 Jason Merritt/Getty Images
Well, this is getting ugly.
In the wake of Rick Salomon's disturbing allegations against estranged wife Pamela Anderson, the 47-year-old star's publicist has issued a statement shooting down the poker player's claims just over a month after the Baywatch beauty filed for divorce.
Earlier this month, Anderson secured a temporary restraining order against Salomon to prevent him from contacting her in any way, alleging that her ex "engaged in repeated acts of harassment and abuse" that caused her to experience "severe emotional distress."
"Ms. Anderson filed for divorce from [Rick Salomon] on Feb. 11, 2015," Ann Gurrola's statement began. "A judge granted Ms. Anderson a restraining for good reason, to protect her safety. [Mr. Salomon] has been avoiding being served. His claims about Ms. Anderson are ridiculous and do not dignify a response. She is moving on with her life and spending quality time with her family."