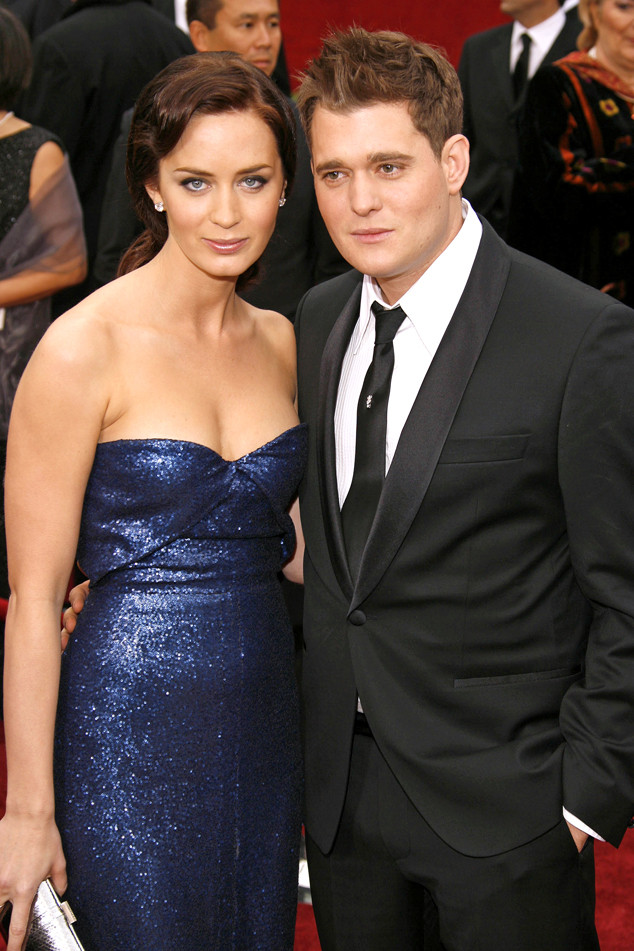 Lester Cohen/WireImage
Michael Bublé may be one of the world's favorite crooners, but he wasn't the best boyfriend before he settled down and started a family.
The 39-year-old Canadian singer, who used to date Emily Blunt, gets candid about his past relationships in a new interview.
"I was a jerk and I was careless and reckless with the hearts of women I was with," Bublé, a married father of one, told Canadian entertainment show eTalk in an interview posted on its website on Tuesday and carried out in Dubai, where he performed as part of his world tour. "And I got my karma. I earned it. I got my butt and heart kicked and it hurt me enough that I looked in the mirror and I didn't want it to happen again."
Bublé and the 32-year-old British Devil Wears Prada and Into the Woods actress dated for about three years before they split in 2008. Blunt had met him backstage at a 2005 concert. She sings on his 2007 cover of the 1972 song "Me and Mrs. Jones" and she inspired his 2007 Grammy-nominated ballad "Everything."
Their breakup was announced several months after photos of the singer appearing in another woman's bed were posted online, according to People. The two have not commented about them.
"I think everyone looks back at some of the things we did and it's so cringy how I acted," he added. "I learned about myself, I got closer to being spiritual and learned to be in the moment and realize how short life is. It changed everything."