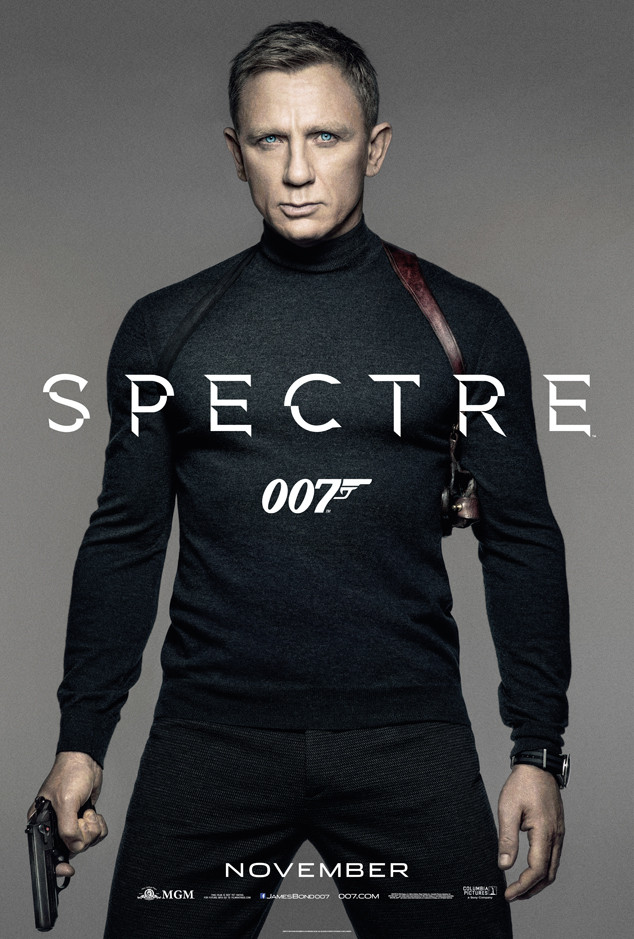 Columbia
Well, hello there, Mr. Bond!
The first poster for the next James Bond film, Spectre, is finally here in all its glory.
Daniel Craig, who's back for his fourth film in the franchise, smolders in a tight black turtleneck sweater and brown gun holster that many believe is reminiscent of Roger Moore in Live and Let Die.
Spectre marks the 24th Bond film to date and is currently in production in Europe. The highly anticipated film is set to be released in theaters on November 6 this year.
Craig first played 007 in 2006's Casino Royale, then in 2008's Quantum of Solace and 2012's Skyfall (which is the highest grossing Bond flick ever). Newcomers include Léa Seydoux, Dave Bautista, Monica Bellucci, Andrew Scott, and Christoph Waltz.
Meanwhile, Ralph Fiennes, Naomie Harris, Rory Kinnear and Ben Whishaw will all return in roles introduced in Skyfall.