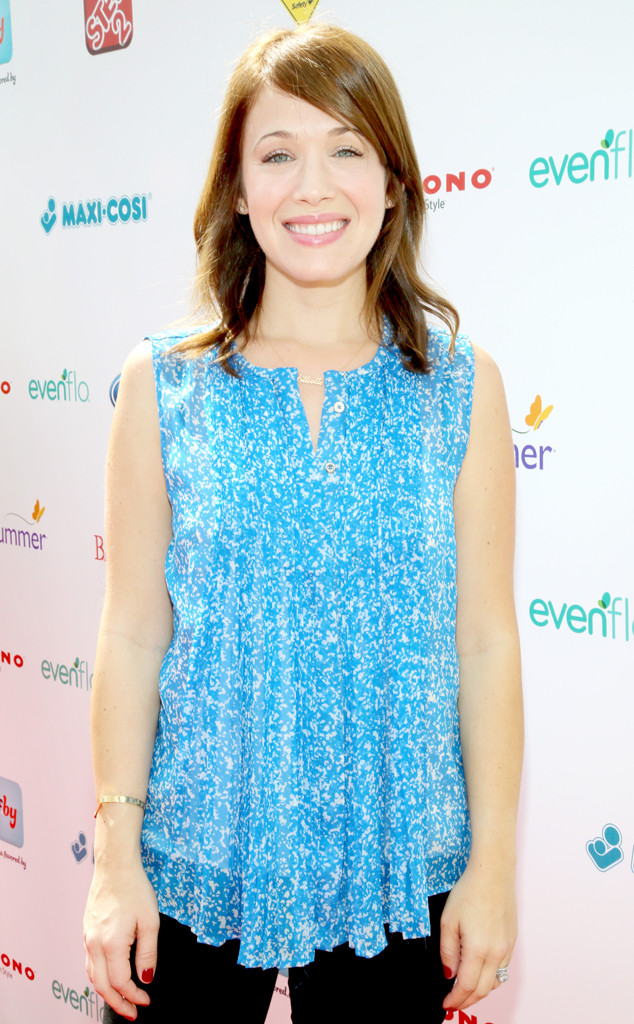 Rachel Murray/Getty Images for Evenflo
And a baby makes four!
Marla Sokoloff got a happy surprise this weekend: her baby girl!
The actress gave birth to her second child, Olive Mae Puro, on Friday, E! News can confirm, approximately six weeks before her due date.
The little bundle of joy weighs in at 4 lbs., 10 oz. and is exactly 18 inches long, People reports.
"Someone decided to join the world just a wee bit early. She couldn't wait to meet us," the star told the magazine. "We are so in love!"
And it looks like Sokoloff's first daughter, Elliotte Anne, will have to wait a bit before trying out her older sister skills as Olive will be staying in the NICU for a short while.
But that doesn't mean that Elliotte isn't beyond excited about welcoming Olive into the family.
In a recent blog post, Sokoloff dished about how her toddler is prepping for the newborn.