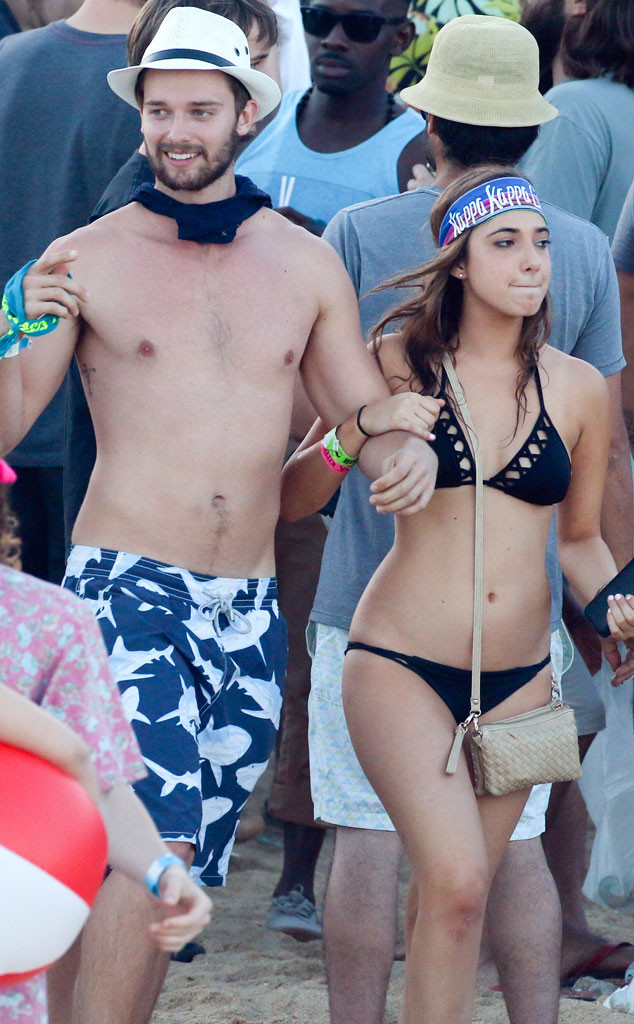 Clasos.com.mx / Splash News
It's safe to say this isn't the best spring break ever.
As Patrick Schwarzenegger continues to vacation with friends in Cabo San Lucas, Mexico, the University of Southern California student isn't feeling so hot after photos surfaced of him getting pretty close with a bikini-clad Kappa Kappa Gamma sorority sister.
A source close to the situation says that "Patrick is devastated" by how the photos of him and his gal pal are being played out in the media. The famous son of Arnold Schwarzenegger insists that he did not cheat on girlfriend Miley Cyrus and that he would never betray her trust.
"Omg. It's one of my best friends girlfriend...Would NEVER do anything against my GF…." he tweeted. "Girls have guy friends and guys have friends that are girls…"