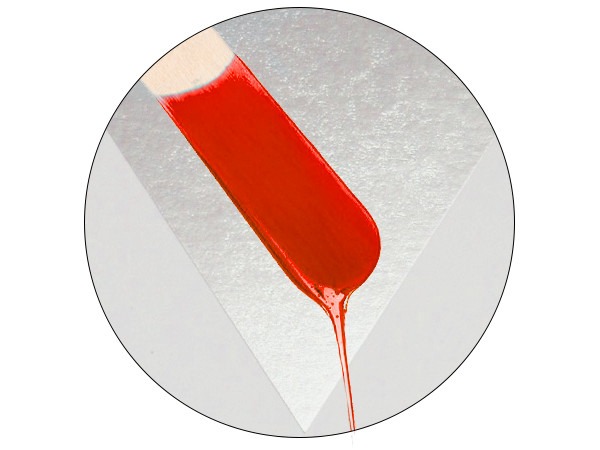 iStock, Kailey Strachan for E! Online
The rumored brow-shaping ritual of fabled beauty junkies like Cleopatra and the Queen of Sheba? The ancient art of threading...and it's back. While the brow-shaping method has been popular in Eastern countries for ages, the ritual has been gaining popularity stateside in the past decade, after women began to worry about the pulling and prodding effect that some brow shaping techniques can have on delicate eye-area skin.
Michael Simon/startraksphoto.com
Umbreen Sheikh, founder of Wink Brow Bar in New York City, whose clients include Tiffani Thiessen and Orange is the New Black's Dascha Polanco, believes threading may provide a gentler experience.
"We're told that the skin is more delicate around the eyes," she said. "And we're also told to tap eye products on with our ring finger (which has the lightest touch) to avoid any tugging or rubbing of that delicate skin."
Since ripping away waxy strips from the brow area may cause additional stress to the skin around the eyes, modern-day brow experts, like Sheikh, have taken to ancient practices to create the most in-demand brow looks today.
Dimitrios Kambouris/Getty Images
"The look today for brows is feathered, full and almost virgin—not a sharp line, which can look strangely artificial. It's also about finding your natural arch," Sheikh said, adding that religious waxers may require about two months of very restrained threading treatments, as they allow the brows to regrow before the a natural arch can regenerate.
If You Seek a More Gradual Brow Change: If a drastic about-face is likely to throw you, then threading or tweezing may be a better way to shape. Because multiple hairs are removed in a single motion when waxing, it's also easier to overstrip the brow shape in a matter of seconds. Those who aren't working with a trusted technician may feel more comfortable undergoing a more gradual method.
If Your Skin is Über-Sensitive: Hot wax on delicate skin is a scenario that can end in inflammation and redness at best, and the accidental removal of upper skin layers at worst. What's more, the post-wax burn and weeks of scabbing that can ensue doesn't exactly scream, "I'm ready for my close-up." 
Those with more sensitive skin may find better luck with threading, which makes little to no contact with the skin, according to Sheikh. "Redness and irritation—if they occur at all—can clear up in minutes after threading. Because we use very gentle type of thread at the salon, the treatment is safe for people with rosacea and acne and for those who have just undergone peels, surgery or use retinoids," she said.
For those looking for a softer and more gradual way to groom brows, threading may be the most old-school way to get the of-the-moment look.