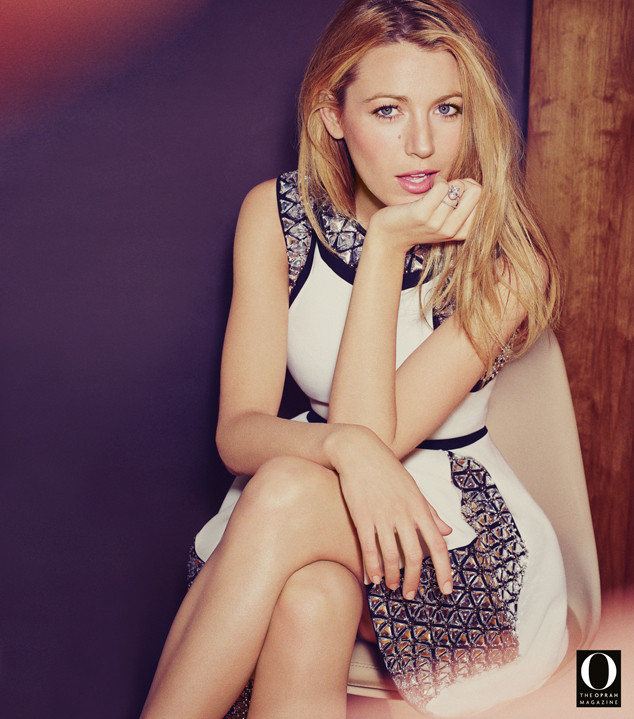 Guy Aroch
Is there anything Blake Lively can't do?
In addition to being a three-time Teen Choice Award winning TV star, a lifestyle guru and a new mom, the Age of Adaline actress reveals that her husband Ryan Reynolds is teaching her yet another set of skills. Asked to describe her biggest stress reliever in the April 2015 issue of O, The Oprah Magazine, the 27-year-old actress replies, "Creating something I can use. I'll knit or cook—or work on a motorcycle, a skill my husband is teaching me. One of my latest projects was painting nature-inspired throw pillows."
Even Lively's "best quick recipe," a hot fudge sundae, takes a little extra effort. "Forget the fake syrupy stuff; Melt down a bar of chocolate, mix it into some warmed up whipping cream, and put it on top of ice cream," the busy Preserve founder advises. "Add some sprinkles, and you've got a delicious treat."
She makes it sound so easy!