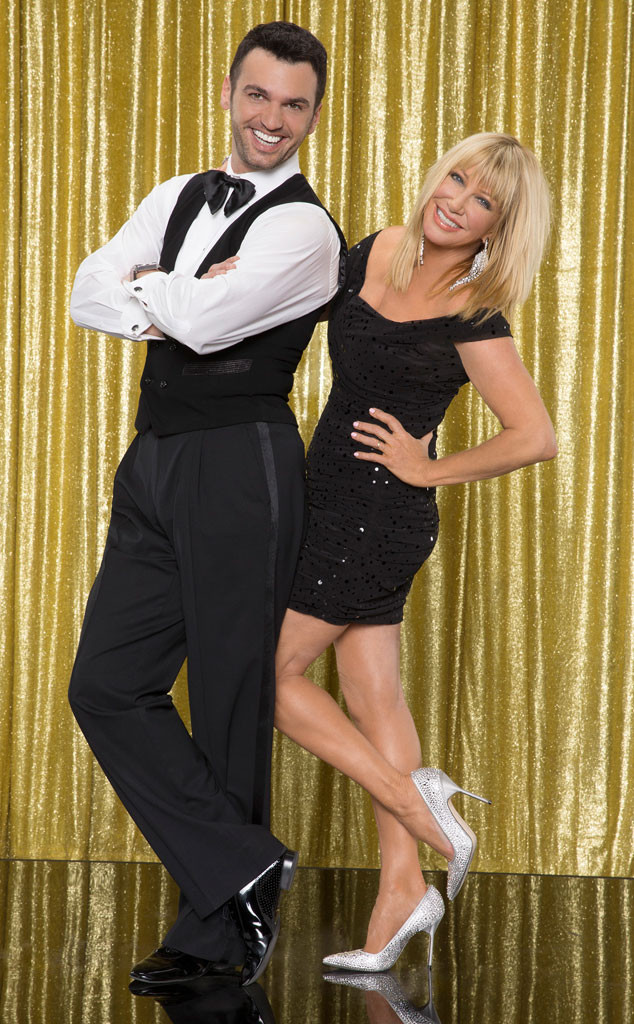 ABC/Craig Sjodin
A major regret we have after watching the Dancing With the Stars premiere: not ordering a thighmaster sooner!
Come on, did y'all see Suzanne Somers' legs? At 68, the Three's Company icon is rocking some of the best gams on TV, and she knows she looks good! "I am just putting myself out there the way I am," Suzanne tells E! News, adding that a conversation with a major fashion icon totally changed her way of thinking when it comes to aging.
"My friend Tom Ford gave me a line one day that was so liberating. He said, 'You know, Suzanne, you would look strange without wrinkles,'" Suzanne reveals. "And I thought, here is one of the fashion icons, with the greatest artistic eye, and he liked me the way I looked. So I've decided just like, be healthy and happy and in love and keep challenging myself."