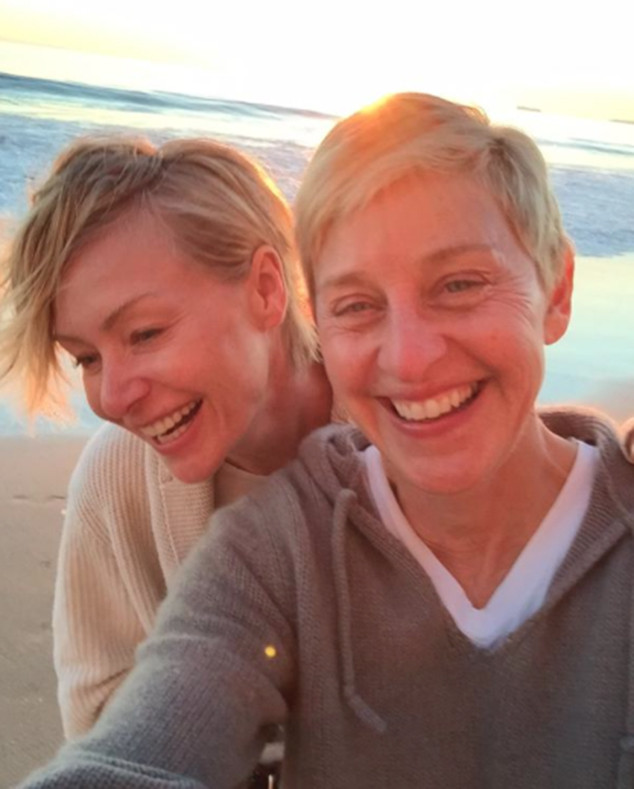 Instagram
Does Ellen DeGeneres think she'd be a good mother?
"I think I would," the comedienne said on NBC's Today Tuesday, "but that's not enough to have kids."
Since marrying Scandal guest star Portia De Rossi in 2008, the talk show host has said on numerous occasions that she has no intention of ever having children. Though she and de Rossi would likely make excellent parents, the TV personality hasn't changed her mind about starting a family. "I love kids. But that's such a big commitment. And it seems long-term. It seems like a commitment that you have to stick with. And I just don't know if I can—it's too risky. Like, what if I don't like the kid?" she said with a laugh. "What if it turns out that it's not as cute as I wanted or as talented? I'm gonna compare it to all these kids that I have on this show that are so smart and so funny. And I'm like, 'You are nowhere near these kids I had on today. Sit down and look at this kid I just had on! Do you know all those presidents?'"
"Never say never!" Matt Lauer warned her. "I think you'd be an amazing mom."
"I'm getting too old," the 57-year-old funny lady said. "Listen, they're cute, those little kids, but no."