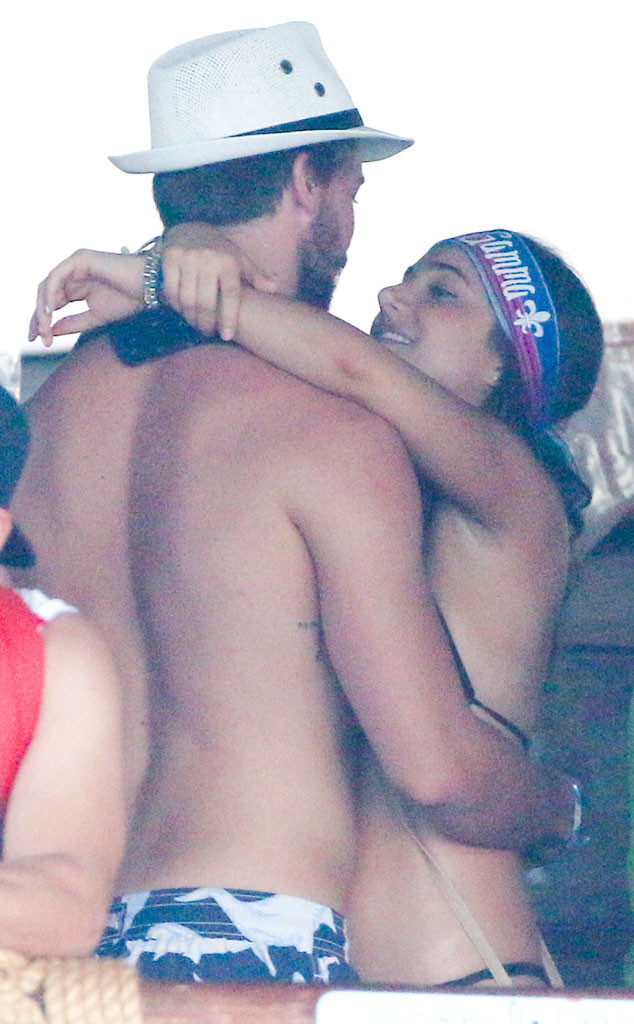 Clasos.com.mx / Splash News
Things are going south while Patrick Schwarzenegger is south of the border.
The University of Southern California junior was photographed partying with friends in Cabo San Lucas, Mexico, Sunday. While most spring breakers are nursing hangovers, the reason for Schwarzenegger's headache had more to do with the unwanted paparazzi attention than the body shots he did in the pub.
Schwarzenegger, who is a member of Lamda Chi Alpha fraternity, is on vacation with friends. A bikini-clad Kappa Kappa Gamma sorority sister had her arms around the Grown Ups 2 actor's neck, and at one point, they walked arm-in-arm along the beach. After the photos were first published on The Daily Mail and TMZ, Schwarzenegger denied that any inappropriate happened via a series of tweets, assuring his followers, "Omg. It's one of my best friends girlfriend... Would NEVER do anything against my GF....."
"Girls have guy friends and guys have friends that are girls..." he added.
Schwarzenegger, 21, has not said anything else about the pictures.