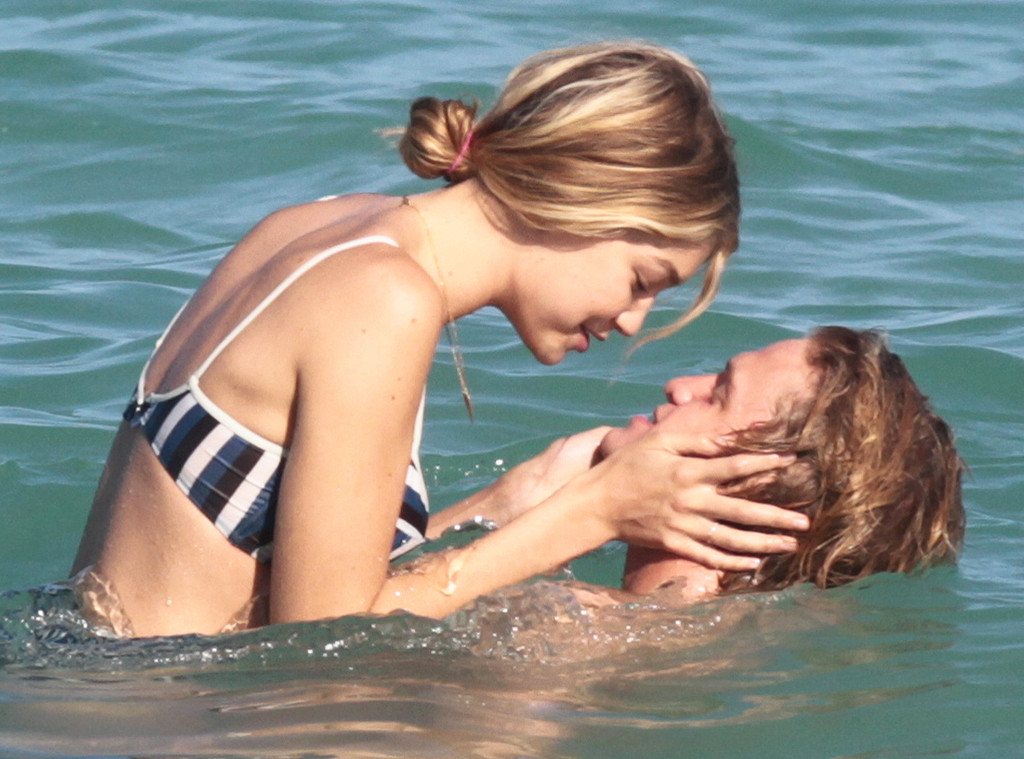 MCCFL/Splash News
Could blondes in love have more fun?!
Just when we thought Cody Simpson and Gigi Hadid's spring break couldn't get any cuter, the young Hollywood couple ended their picture-perfect weekend on a high note when they headed to the beach for some quality time together.
Wearing a retro stripe bikini top and high-waisted bottoms, the supermodel couldn't hide her affection for Simpson as she laughed, smiled and even kissed her boyfriend in the ocean.
Meanwhile, Simpson proved to be quite the stud as he lifted his leading lady up high above the waves. And yes girls, he showed off his impressive guns while wearing Hurley boardshorts.
"Hey @CodySimpson," Hadid wrote on Twitter. "I❤U." 
It was a jam-packed weekend for the twosome who kicked things off at Victoria's Secret Pink Spring Break event.
While Simpson performed for a packed house, Hadid helped host hamster ball races in the pool and a few water balloon contests.
And even though this pair appeared to be more in love than ever before, they were also quite happy to return to "normal" life after a busy weekend.
"Nothing feels as good as being in your own bed again after a month," Yolanda Foster's daughter wrote on Twitter. "goooooodnight sugaplums!" Meanwhile, Simpson was back to work doing what he does best: Making catchy tunes for all his fans.
"Getting funky with the man himself @dfrankenreiter," he teased fans Monday night. "Studio time." Spring Break 2015…no regrets!