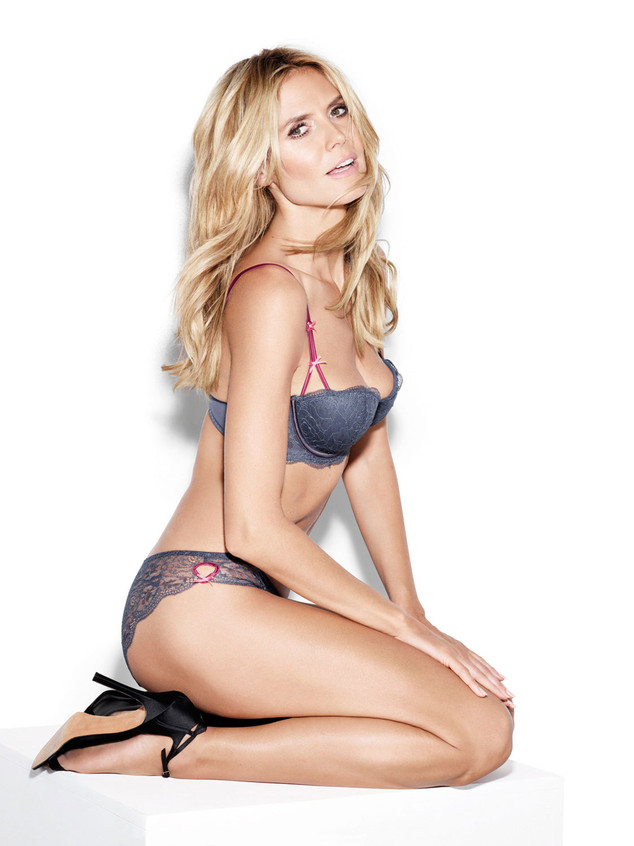 Heidi Klum Intimates
Heidi Klum really wants you to wear lingerie from her line. But do you really have to do it outside of Buckingham Palace?!
A photo surfaced over the weekend showing three models posing in just bras and panties outside the home of Queen Elizabeth II and the British monarchy.
When word got out that they were all wearing products from Klum's new collection, the fashion designer wanted to make it clear that she was not part of the stunt at all.
"Nearly fell of my chair when I saw this," she tweeted with the picture gaining controversy. "Who did this??? Not me!!! #Not Cool."