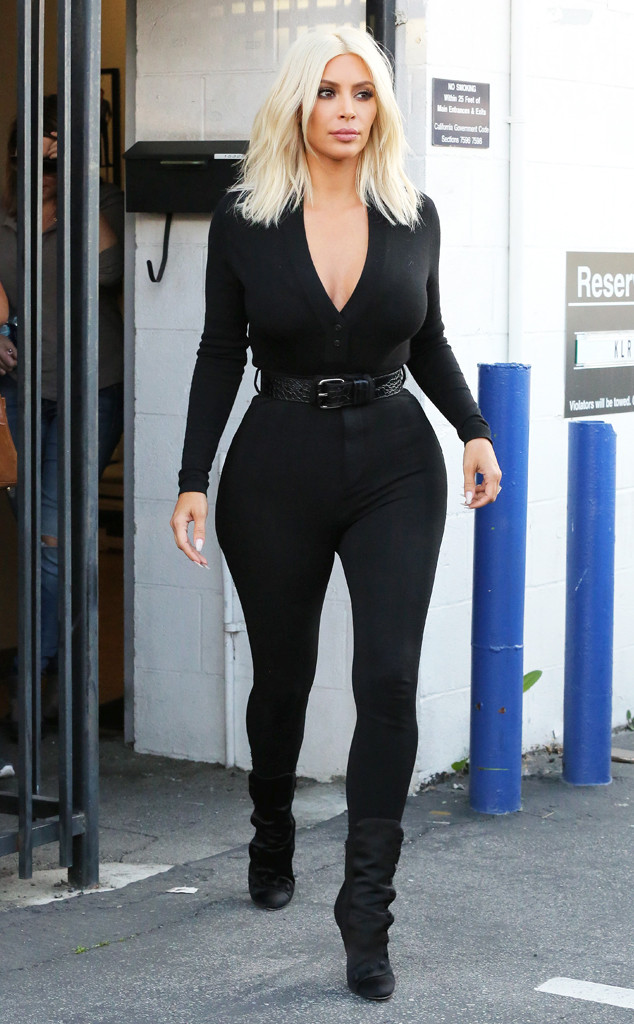 Jack-RS-Maciel/X17online.com
Kim Kardashian may love see-through looks, but we don't think this falls under that category.
The brunette blond bombshell was strutting another curve-hugging, all-black outfit earlier today while out and about when she found herself in an unfortunate situation. Kim K. was photographed wearing a black long-sleeve and tight black pants that proved to be much tighter than one might have anticipated, because once the E! star crouched over to get into her car, her pants became see-through and, well, we see London, we see France..
Yep, Kim fell victim to a fashion faux-pas and unintentionally flashed her underwear to the cameras. Oops!