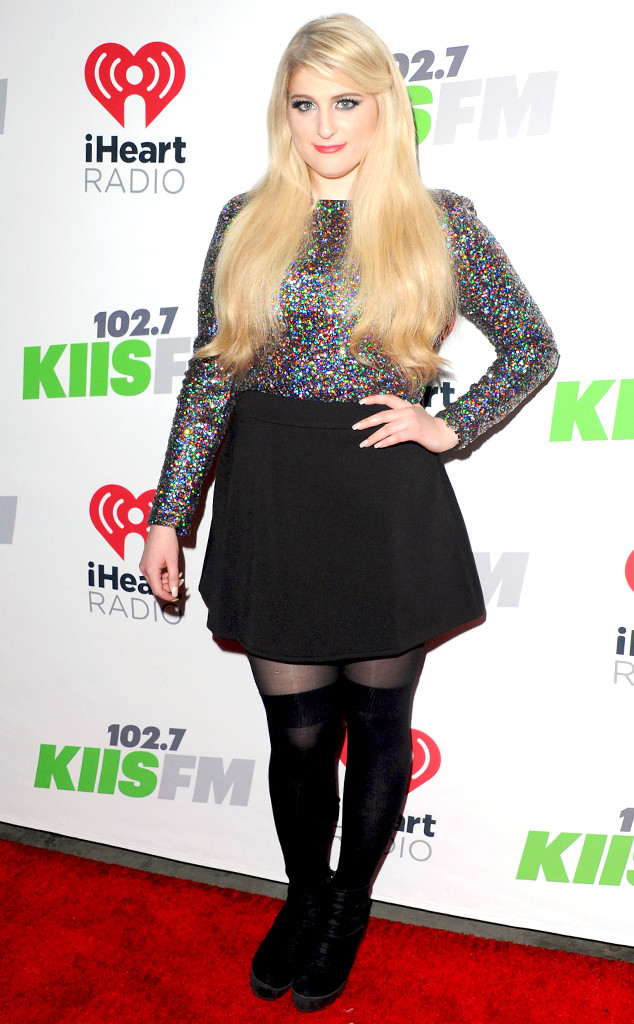 Jon Kopaloff/FilmMagic
Meghan Trainor is taking that bass on the road again!
The 21-year-old singer had big news to share on the Today show Monday. Just as her That Bass tour was scheduled to conclude this week, fans were delighted to hear their favorite pop star is kicking off the MTrain tour this July.
"It's going to be the best ever," she shared on the morning show. "I promise."
If that wasn't exciting enough, Trainor also debuted the music video for her latest single, titled "Dear Future Husband." In the video, the pop songstress and a group of backup dancers come together to host tryouts in hopes of finding a potential husband. Unfortunately, each guy fails to impress the blond beauty—until one man greets her with a box of pizza. Smart fella!