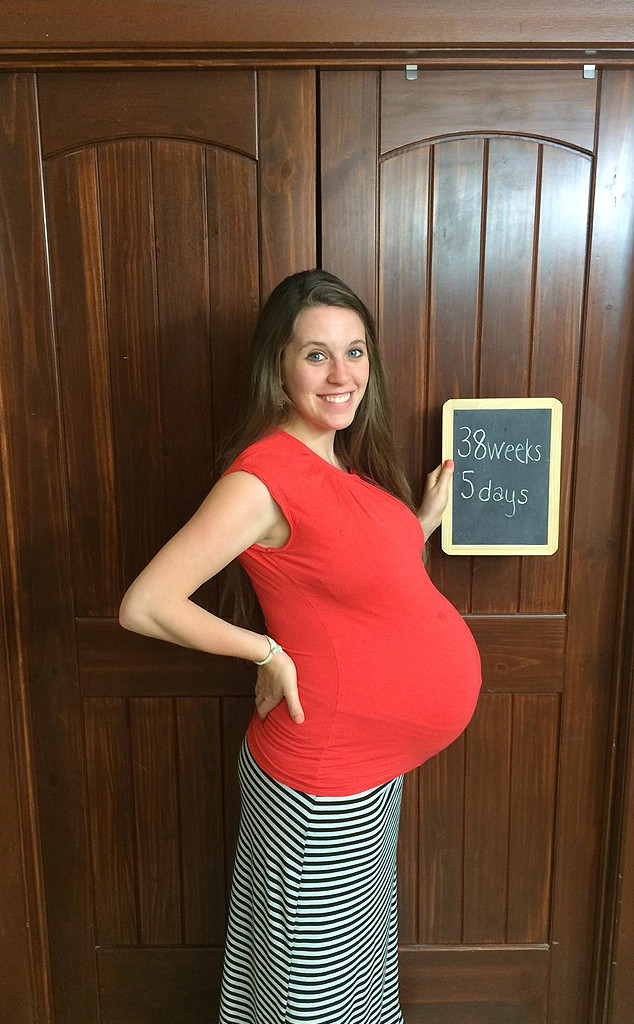 Facebook
Let the Baby Dillard countdown begin!
As Jill Duggar officially passes the 38-week mark in her pregnancy journey, the 19 Kids and Counting star is continuing to update fans on her path to motherhood.
On Monday afternoon, the famous TLC family posted an official update as Mrs. Derick Dillard rocked her baby bump at nine months.
"We are getting so close!!!" the family wrote online. "If you're pregnant, will you post your picture here just like Jill has been? We would love to see it and will pray for you and your sweet baby, too!"