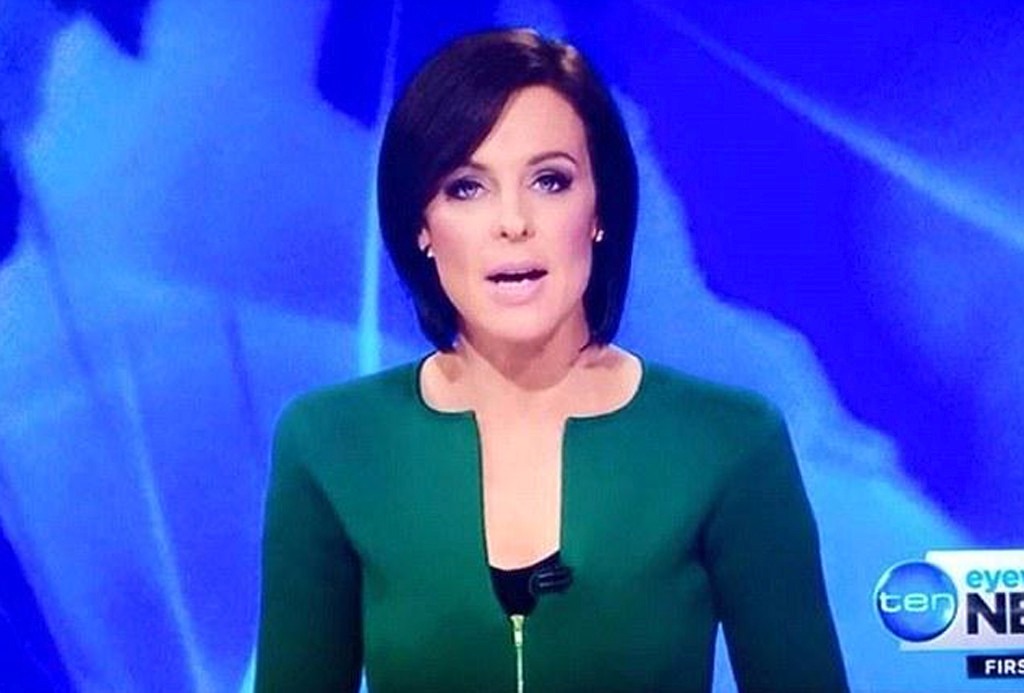 One Australian reporter's penis-shaped neckline has everybody talking...do you see why?
Network Ten's Natarsha Belling isn't wearing a particularly low-cut or revealing blouse, but it its outline is a wee bit phallic. If you look a little closer you'll even see that the zipper coming out of its tip...
Wardrobe department, what the heck? In any case, according to the U.K.'s Metro, it was a Facebook user who first drew attention to Ms. Belling's inadvertently ballsy ensemble. A screengrab of the top has gotten loads (that's what she said!) of "likes," and its certainly added some spunk (!) to the Twitterverse as well.
As multiple social media users noted, "Once you see it, you cannot unsee it."
Compared to many of the live news gaffes we've come across here in the States, Natarsha's blunder Down Under doesn't seem all that bad. Also, how many camera guys and gals, stage managers, producers and techs do you think saw Natarsha's neckline and either didn't notice it or noticed it but didn't say anything?
Totally nuts.