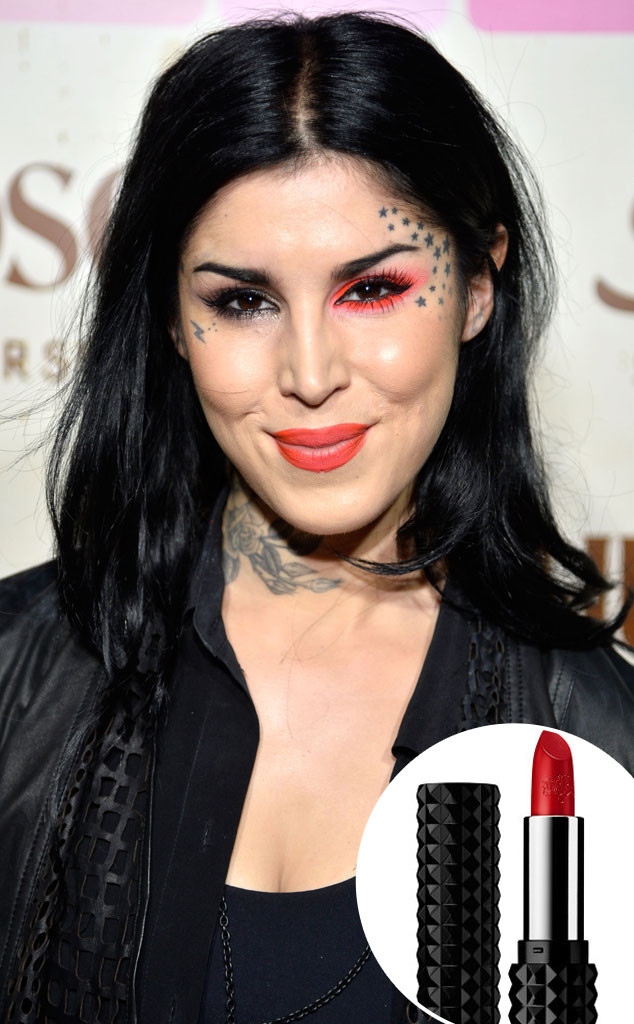 Frazer Harrison/Getty Images for Art of Elysium, www.sephora.com
Well, here we go again.
Kat Von D can file a color from her Studded Kiss Lipstick line under (another) branding fail: The deep red hue, named "Underage Red," is garnering Sephora some heat from social media users (the color is currently on sale online and in stores). The lip color was flagged by shopper Parker Marie Molloy on Twitter, which then sparked a response from news outlets (the general consensus being, well, "Again?").
We can't say exactly what beauty image the former LA Ink star intended to invoke with a name like "Underage Red," but we get the gist—and it's not a good one.