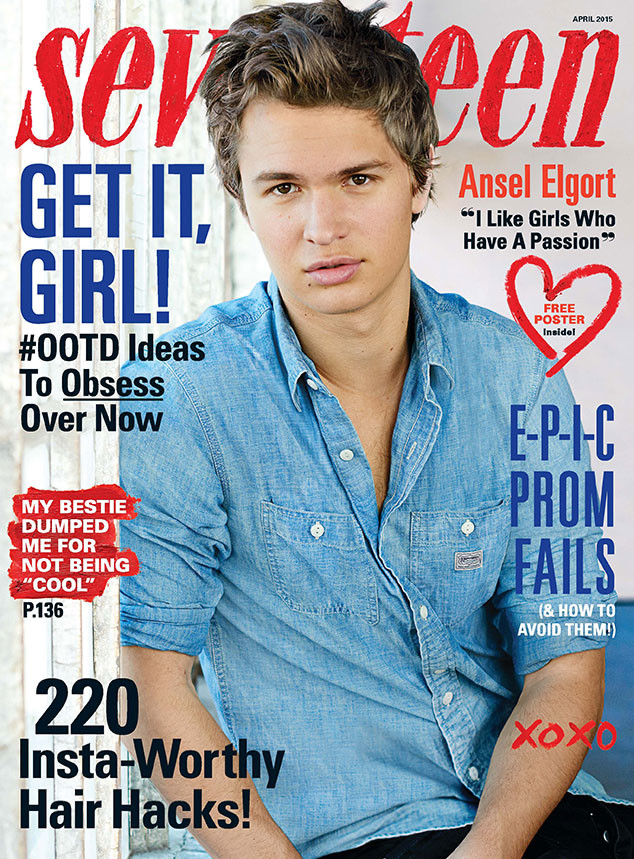 Anne Menke
Ansel Elgort identifies more with the brother-sister relationship he shares with Shailene Woodley's character in Insurgent than the romantic relationship he shared with her in The Fault in Our Stars. The actor scored two different covers for Seventeen's April 2015 issue, and in the magazine, the movie star debated whether guys and girls can really be friends. Yes, the themes of When Harry Met Sally... live on.
"If a woman is really pretty, it's kind of hard. I'm not going to lie. Actually, that's not true," Elgort said. "Me and Shailene have a really platonic relationship. I've never once wanted her sexually, which is nice. But for me, if a person is someone I'm attracted to, and she's my best friend, hopefully we're dating."
Woodley, meanwhile, recently revealed to Elle what it feels like to be in love with another person. "You're my lighthouse! You're somebody who holds me high, keeps me safe, you've got my f--kin' back...You also love me whole, wild, and free," the 23-year-old actress said in the magazine's April 2015 issue. "You let me do me, and I'm gonna let you do you! And I'll be the home that you return to."