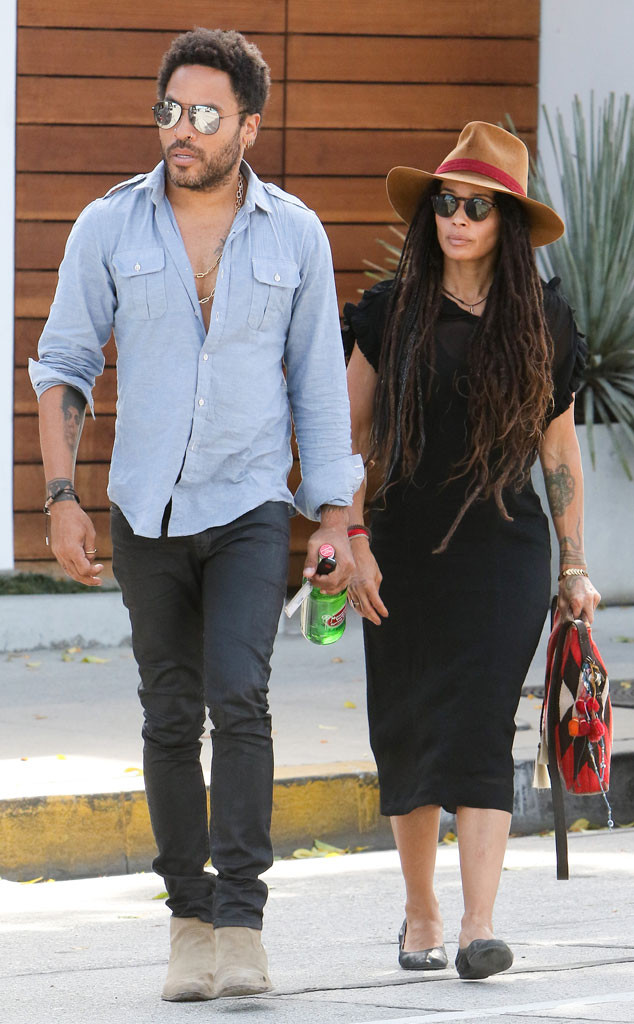 Bauer-Griffin/GC Images
Baby, it ain't over 'til it's over!
Lenny Kravitz and Lisa Bonet prove the theory that some people make better friends than lovers. The exes, who ended their six-year marriage in 1993, took a friendly stroll together in L.A. over the weekend. Lenny, 50, and Lisa, 47, are the proud parents of Insurgent's Zoë Kravitz, 26. Recently, the actress talked about her family in Ocean Drive and praised her dad for getting along with Jason Momoa.
"They have so much love for each other," Zoë said of Lenny, Lisa and Jason. "It makes things so easy that my parents are still very close. My dad and my step-dad get along really well, and my dad loves and is close with my brother [Nakoa-Wolf Manakauapo Namakaeha Momoa] and sister [Lola Iolani Momoa]."
Zoë said that having a blended family is "really beautiful." Best of all, she said, everyone gets along. "As long as everyone can be in the same room together, and have love for each other, it's totally healthy."
Following her parents' divorce, Zoë stayed in L.A. with Lisa until age 11. After that, she relocated with to Miami and New York with Lenny. "My mom told me that it was important for me to spend time with him," the X-Men: First Class actress told Ocean Drive. "I'm sure it was hard, but she took it like a champ."