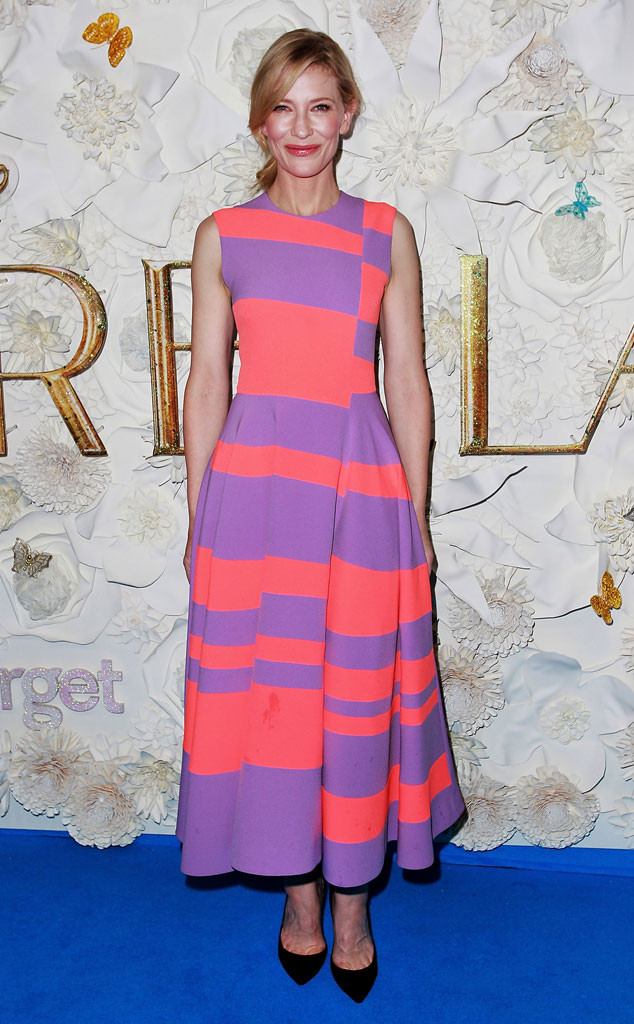 Lisa Maree Williams/Getty Images
Cate Blanchett makes a convincing evil stepmother, but in real life, she's anything but evil.
The actress opened up about daughter Edith Vivian Patricia Upton for the first time when she attended the premiere of Cinderella at the State Theatre in Sydney, Australia, Sunday. "Fourth time around," the actress, also mom to sons Dashiell, 13, Roman, 10, and Ignatius, 6, told Sky News. "It's extraordinary."
Blanchett, who has been married to playwright Andrew Upton for 17 years, explained why they decided to adopt a baby girl. "There's a lot of children out there who don't have the good fortunate that our biological children, so it's wonderful," she revealed. "It's wonderful to welcome a little girl into our fold."
The Academy Award winner, who wore a Roksanda Ilincic dress, added, "We're besotted."
The couple's adoption news was made public March 6.