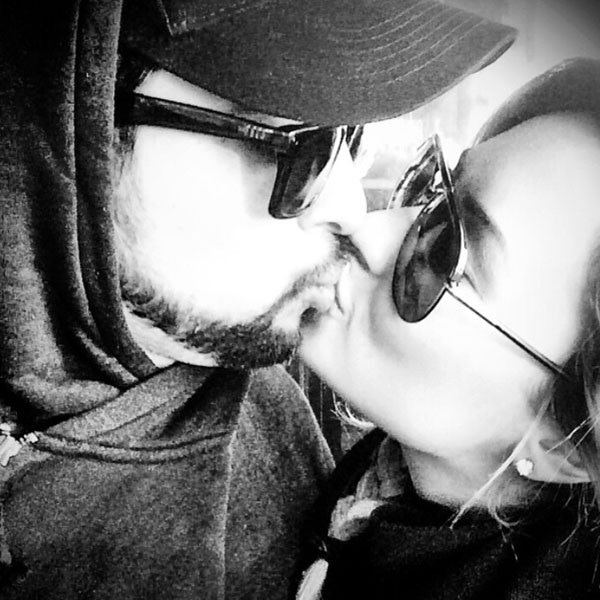 Instagram
Demi Lovato is officially three years sober, and she's celebrating by thanking her friends, family and fans for helping her reach her "3rd birthday."
While she turned to Twitter to thank everyone who has been part of her life and journey to sobriety, she called out one special man in particular who has been a critical factor in her success: boyfriend Wilmer Valderrama. The "Really Don't Care" singer posted an adorable photo of Wilmer kissing her on Instagram and penned an emotional caption to express her love and gratitude for him.
"I wish I could put into words how grateful I am for this man right here. But my love has grown to a level that words could never possibly express how much this man completes me. He's loved me the way I never thought I deserved to be loved and with this day marking my 3rd year sober," she wrote. "After sharing my ups, putting up with my downs and supporting my recovery... he still never takes credit and I want the world to know how incredible his soul is."
RB/Bauer-Griffin/GC Images
She added, "I really wouldn't be alive today without him. I love you Wilmer."
Lovato always has been open about her struggles with self-esteem and body-image issues and has since become an advocate for women who struggle with eating disorders. Having suffered from bulimia herself, she understands the struggle that many go through. Ahead of the 2014 MTV Music Awards, Lovato posted a picture of her previous looks how talked about how she felt "ugly" in them.
"I remember the day I wore the dress in the very first picture. I remember asking for spanx to flatten my stomach because I use to feel so heavy and 'fat'," she posted. "Now looking at this picture, you can clearly see my hip bones."
She added, "It makes me sad because I wasted so many years ashamed of my body when I could've been living the happy and healthy life I live today."
But in honor of her third anniversary of sobriety, Lovato posted quite a few thank yous on Twitter to those who helped her overcome her struggles. 
Lovato will celebrate her sobriety birthday with her first annual Lovato Scholarship Benefit on Wednesday night at L.A.'s Troubadour.
Proceeds from ticket sales will go to The Lovato Treatment Scholarship, which funds mental health treatment for individuals with financial hardship. For tickets, visit to adventuresinwonderland.com.