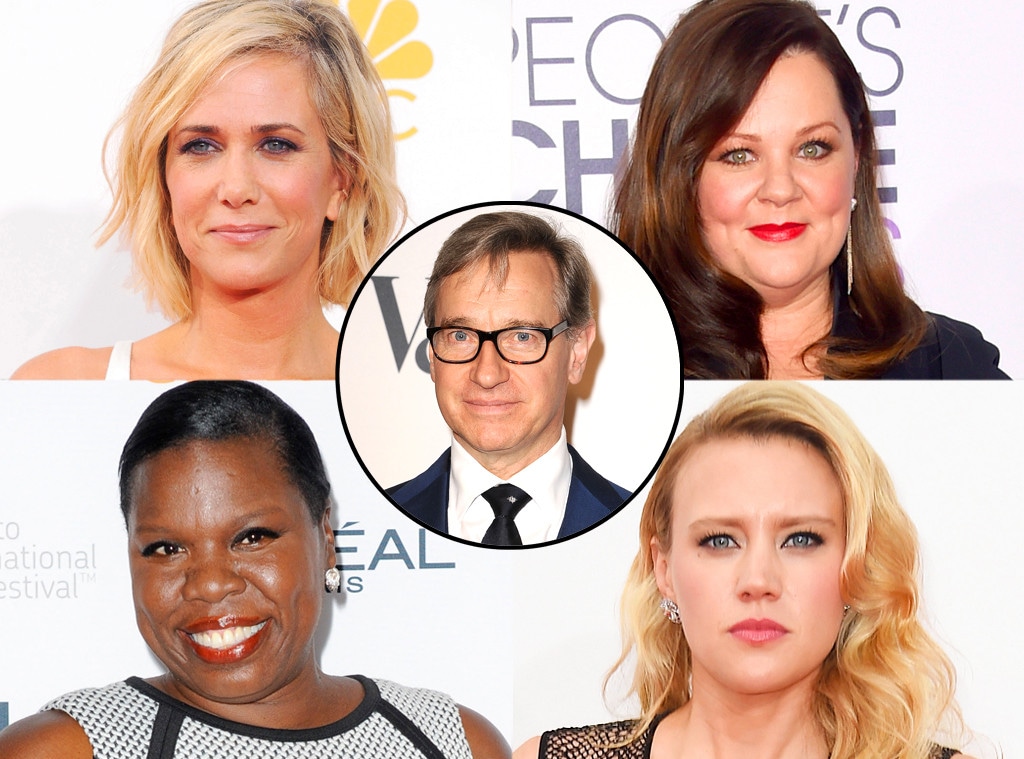 Getty Images
The Ghostbusters theme song is one of the most recognizable movie tunes to ever come out of Hollywood.
But will it be used in the Ghostbusters remake with Melissa McCarthy, Kristen Wiig, Leslie Jones and Kate McKinnon?
"We have ways to bring it in that we're playing with, so we'll see," director Paul Feig told me last night at the SXSW premiere of Spy, his new comedy starring McCarthy, Jude Law, Jason Statham and Rose Byrne (more on that later on).
"It's such an iconic thing that part of you goes, 'I don't want to change it,' but then another part of you wants to update it," Feig said. "It's one of the biggest questions we're faced with."
McCarthy can't imagine the song not being in the movie.
"I'll get the old pipes warmed up," she joked. "I'm a horrible singer. I cannot sing. I'll do a Milli Vanilli."
McCarthy recently showed the original movie to her two kids. "They loved it," she said. "They were like, 'Which one are you going to be?'...And then they wanted to know if there's going to be real ghosts."
Feig also confessed that he considered lots of different actresses to star in the movie. "It took me months to figure out that cast," he said. "It all seems so obvious now but if you could hear the combinations I had before that, you would think I was crazy."