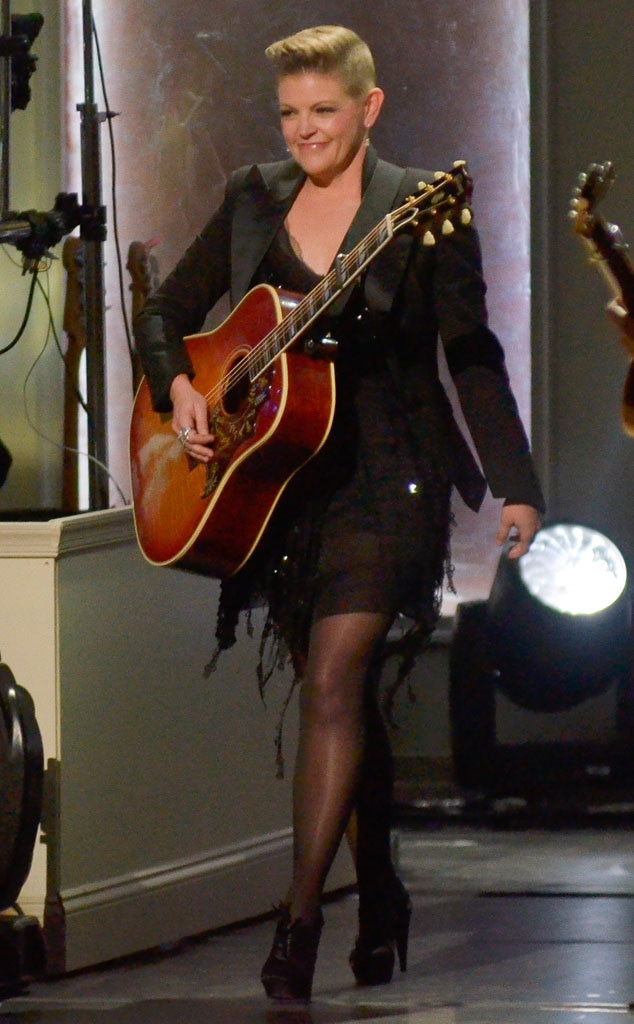 Kris Connor/Getty Images
It's safe to say Natalie Maines is still not ready to make nice.
More than 12 years after the Dixie Chicks criticized President George W. Bush for his plans to invade Iraq, one of the members appears to still be standing by her words.
"Just so you know, 12 years ago today, over half of this country had lost their minds and some questioned my knowitallness," she shared with her Twitter followers. "#dummies"
The controversy began after the country group performed at a London concert. In between songs, they expressed their political views to the audience.
"Just so you know, we're on the good side with y'all," Maines shared. "We do not want this war, this violence, and we're ashamed that the president of the United States is from Texas."
Because of their remarks, several radio stations stopped playing their music entirely and some fans even boycotted the group.
President Bush later argued: "The Dixie Chicks are free to speak their mind. They can say what they want to say.…They shouldn't have their feelings hurt just because some people don't want to buy their records when they speak out.…Freedom is a two-way street."
Despite a moderately successful album in 2006 titled Taking the Long Way, the group has yet to release a new album composed of entirely new music. Instead, Maines and fellow members Martie Maguire and Emily Robison appear focused on family and finding Girl Scout cookies. 
"At some point over the next 48 hours I'm probably going to drive 20 miles in LA traffic for Girl Scout cookies. #thinmints," Maines recently wrote on Twitter before learning of some good news. "Praise Jesus! They're selling Girl Scout cookies by the case on Ebay."