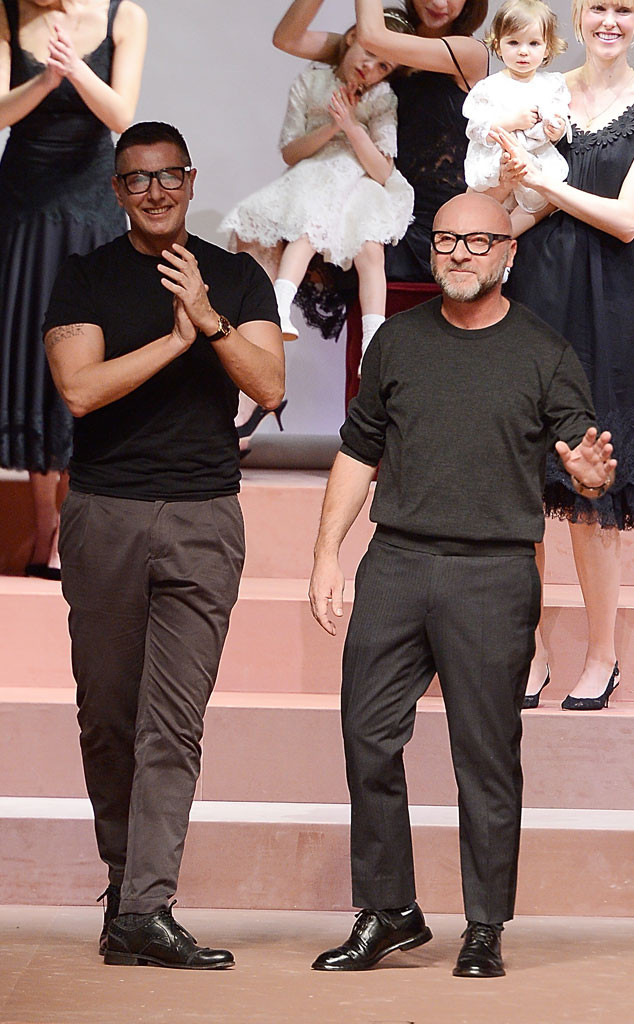 Pietro D'Aprano/Getty Images
Dolce & Gabbana founders Domenico Dolce and Stefano Gabbana say they did not mean to judge other people's choices when they criticized same-sex parenting and the method of conceiving children via artificial insemination, which sparked controversy on Sunday and a scathing response by Elton John.
The singer-songwriter, who shares two sons born to a surrogate with husband David Furnish, had said, "Your archaic thinking is out of step with the times, just like your fashions." John's remarks included a call to boycott the luxury designer label.
Dolce said in a statement to E! News that while his own family was "traditional", that does not "imply that I don't "understand different ones."
"I was talking about my personal view, without judging other people's choices and decisions," he added. "I'm Sicilian and I grew up in a traditional family, made up of a mother, a father and children. I am very well aware of the fact that there are other types of families and they are as legitimate as the one I've known...But in my personal experience, family had a different configuration. That is the place where I learnt the values of love and family."